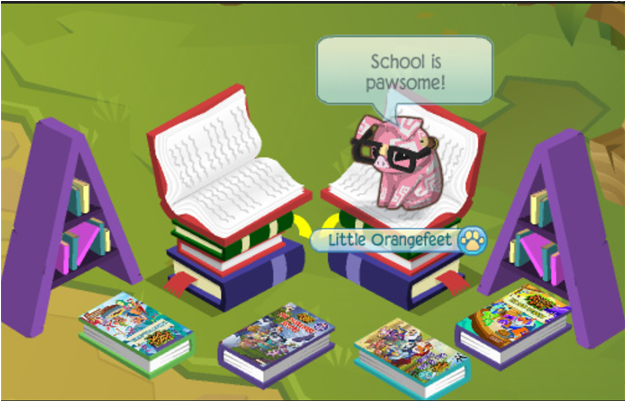 News Crew - Going Back To School! By Waddleslittle
Hey Jammers! How was your summer? Mine was GREAT! But summer has passed, and guess what? School is back in session! Most jammers probably don't like school, but I've come up with a handful of reasons why school is pawsome! I also have some handy tips on how to prepare! Let's get started!
First up, let's start to prepare! For school, you definitely need a backpack to carry all your books and homework. You need a couple of pencils and some pens. Where can you find all of this? Jam Mart Furniture and Jam Mart Clothing, of course! Since school is starting, Jamaa Furniture is loaded with new school den items. Jam Mart Clothing is stocked with all the school accessories you could ever wish for so you can go back to school in STYLE!
Next, where can you go to show off your new school style? The SCHOOLHOUSE PARTY! This party is the epitome of fun and friendship, all packed into this fun school theme! There's a playground, some classes, and a locker area for your stuff! You'll never be bored at this awesome arena, not even for a second! You can roleplay school with your best buddies, which is pawsome preparation for actually going back to school!
Now that we've got all our supplies, let's think! Why is school important? You can learn, of course! School loads you with important information you'll need for when you enter the REAL WORLD! Your teachers are probably dedicated to helping you succeed, there is nothing they want more than to see your progress and success! And during school, you get to see your friends! And with a little extra effort, you can get your homework done in no time, so more time to play Animal Jam with your buddies!
Now, a big part of school for me is READING! You might have had summer reading over the summer, and you probably would need a quiet place to read and do your homework! Jam Mart Furniture has EVERYTHING you need to create your dream quiet place, where you can do all your school work. Keep organized, and school can actually turn out to be FUN! Make sure you do all your homework, and get good grades.
Sometimes, it's difficult to balance work and play. But education and schoolwork always comes before playing. Sorry, jammers, but always do your homework before going to JAM OUT at the Schoolhouse Party. If you adapt to these habits, you'll have a perfectly balanced life full of work and play!
If you're feeling stressed out because of a test or quiz, maybe it's because you feel UNPREPARED! Always make sure to study at least five minutes every day, and you'll ACE THOSE TESTS! Then, you can go relax on Animal Jam after a nice session of studying!
I hope you learned some COOL SCHOOL TIPS today, and don't forget that school can be fun! Always have your friends by your side, and remember, your teachers and guardians want nothing but for you to have fun in school and learn! So go back to school with a smile on your face, and don't forget to JAM ON!
Thanks so much to Waddleslittle for that fantastic article! Congrats on winning the DIAMOND NEWS CREW PLAQUE for your den! Diamond plaques are awarded to Jammers who are specifically featured on the DAILY EXPLORER: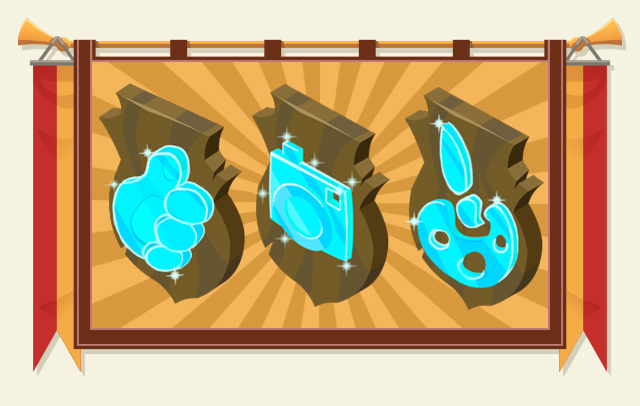 Our next NEWS CREW topic is about SPOOKY CRITTERS AROUND JAMAA. You can submit reports at JAMMER CENTRAL located in JAMAA TOWNSHIP.
Make sure to title your submission "News Crew - Spooky Critters Around Jamaa" to help us sort through the submissions! If you want to learn more about submitting NEWS CREW articles, just CLICK HERE!