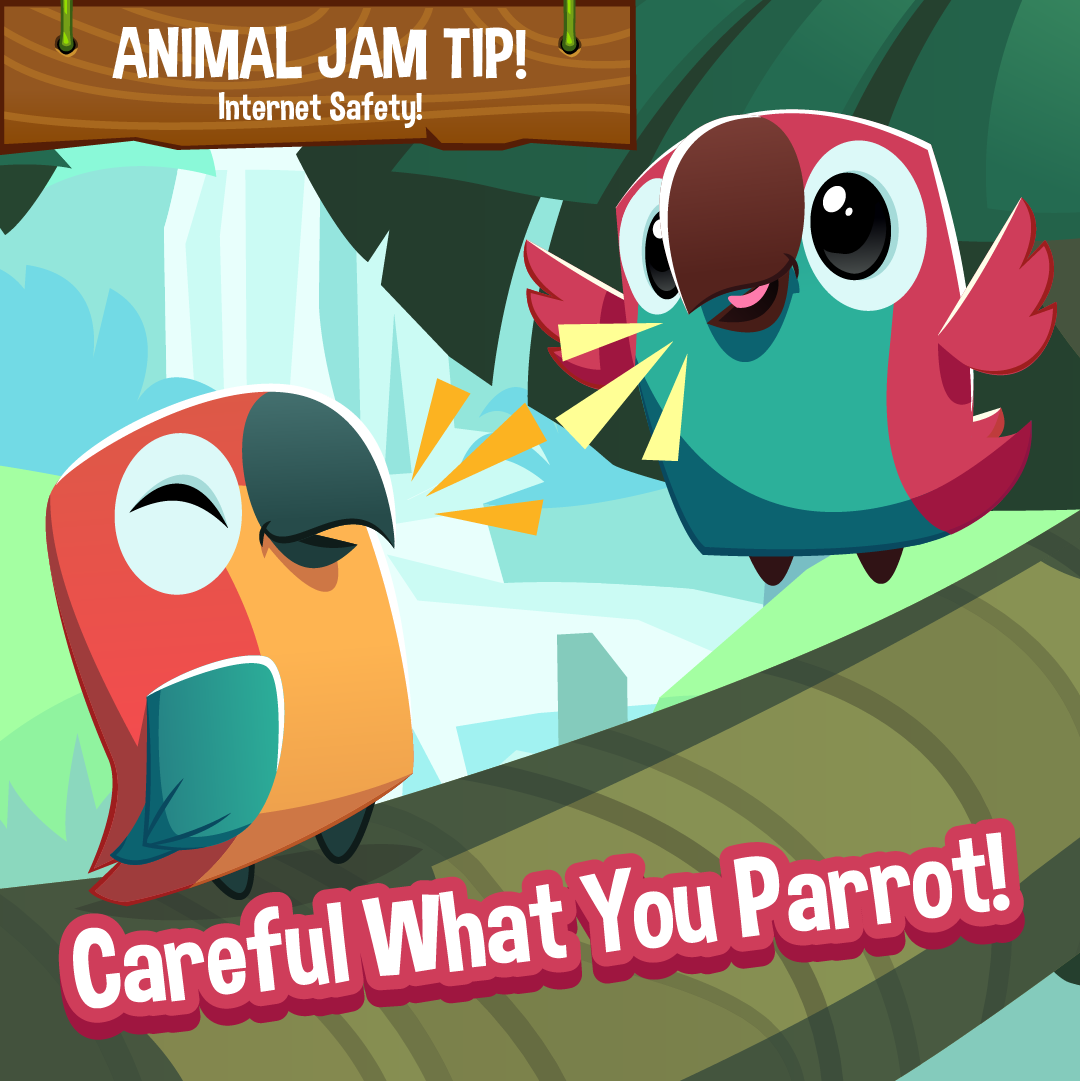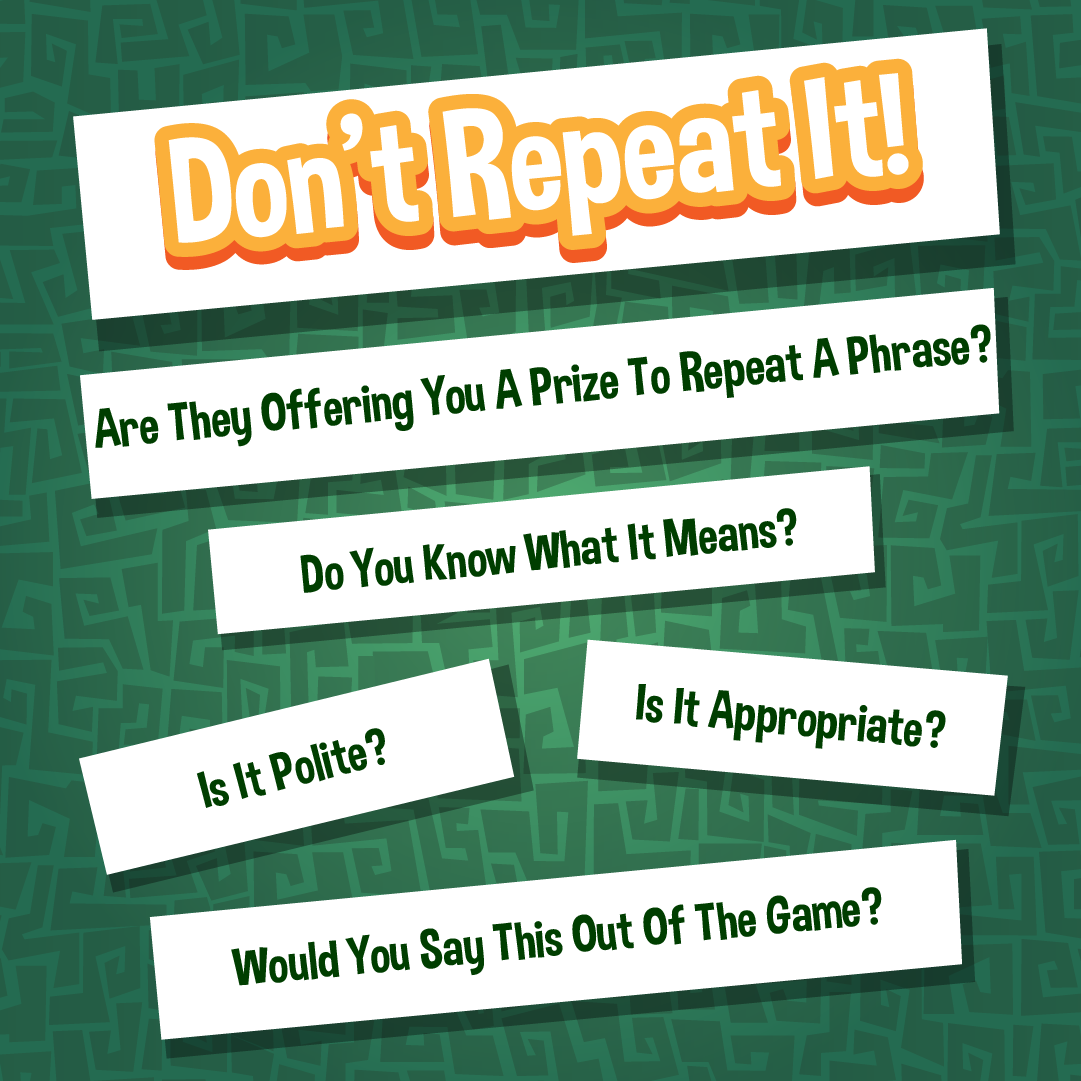 Careful what you parrot! It's always important while in-game to be kind, use language that is appropriate both in and out of the game.
What would you do in this situation?
? The Player promises a prize if you say a specific phrase
? They explain a phrase that they cannot say themselves
What are the red flags in this situation?
-Promise of a prize for you to say something and the prize sounds too good to be true
-It is a phrase that is something that doesn't make sense, is inappropriate or they cannot say it themselves
What should you do?
-Options to keep yourself safe and to report players for breaking the rules are to; report them, block them, and if needed you can always go to a different area and log off as well
-Speak with your parent or trusted adult if you ever have in-game concerns
We have linked some helpful articles for you How to Report a Player, Reporting a player, and What Happens When You Report a Player. Remember if it sounds too good to be true it most likely is!