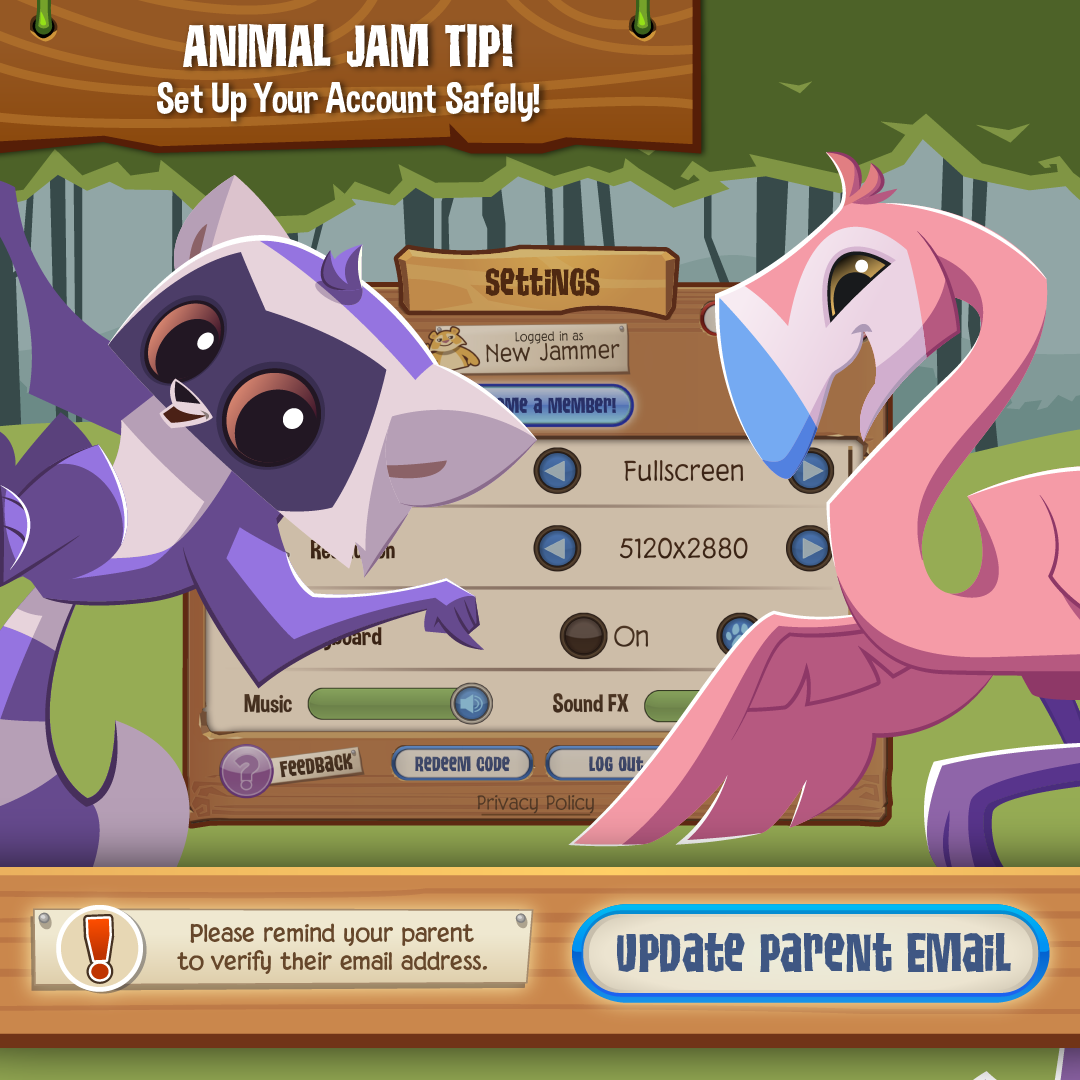 What if I want to change the Parent Email of my player account, or I haven't accessed my Parent Dashboard yet? No worries! You can add or update a Parent Email at any time. Having a Parent Email is an important step that allows you to recover your player account if you lose your password, turn on 2-Step Verification, and manage the settings of your child's account!
I have not activated my Parent Email:
Activate your Parent Email by opening Animal Jam and tapping on the Settings Menu in the top right corner.
Go to the Parent Tools tab of the Settings menu, then choose "Update Parent Email" and follow the prompts.
I need to update my Parent Email:
Visit https://parents.animaljam.com/ and log in with your current Parent Email and its password.
Follow the steps provided in the article below.
Helpful Links: How to I change my parent email
How do I add an email to my account