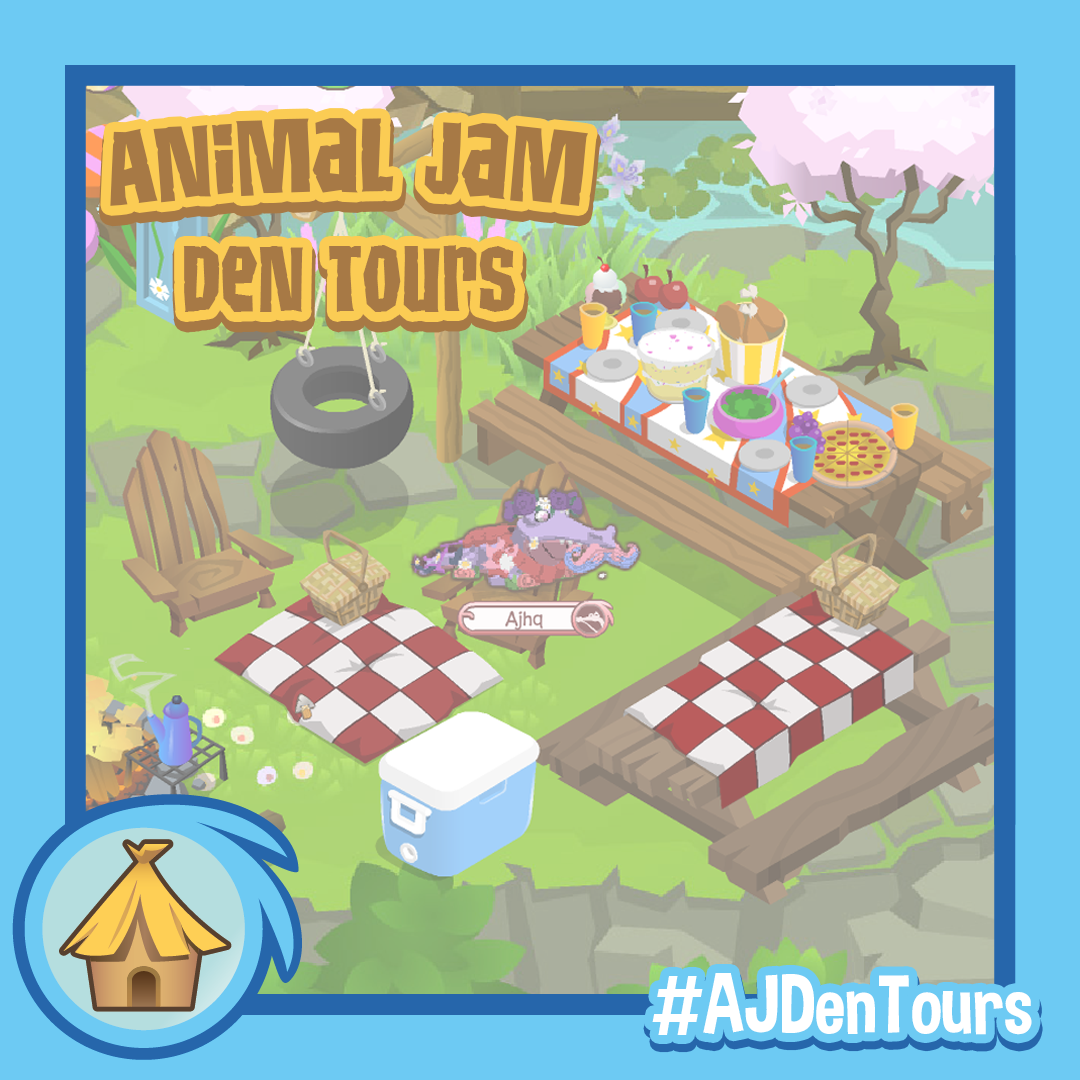 Welcome to our next Animal Jam Den Tour! Spring time is a great time for picnics! Do you have a special spot for you and your buddies or even pets to host a picnic in Animal Jam or Animal Jam Classic, we'd love to see?
Set up your perfect spot
Unlock your den
Call out your username and game below We will feature dens weekends in April from players that post on THIS post calling out their UN having a picnic den!