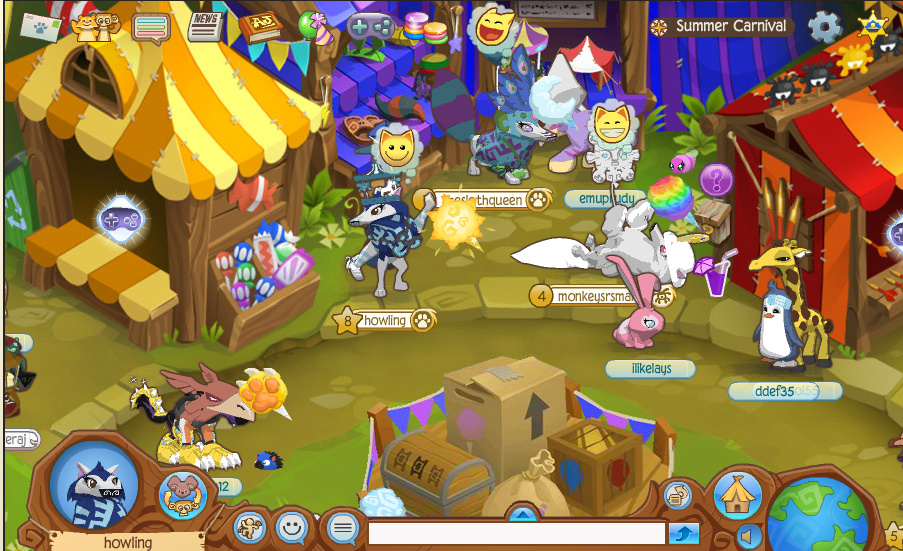 News Crew- Summer Carnival by Howling
Hey Jammers! As summer starts, so does the amazing Summer Carnival! You can go to the Carnival and play games, or you can win pawesome prizes. Hungry? Well, there's a cotton candy stand where you can make cotton candy shaped like a sun, moon, paw, or even make it rainbow colored!
You can also win against those pesky phantoms in Whack-a-Phantom and Dunk-a-Phantom. If those games aren't your style, there are more games that you can get LOTS of tickets from, like Candy Catching, Carnival Darts, and Phantom Ball.
After winning these cool games, you get tickets to spend on pawesome prizes! You can head on over to the Summer Carnival shop and buy clothes or den items. With these cool prizes, you can deck yourself out for the summer!
I like hanging out here with me buddies, we have a pawesome time enjoying the Summer Carnival and its games!
If you like having fun, winning prizes, and playing games, then the Summer Carnival is for YOU! Have a Great Summer, Jammers!
Thanks so much to Howling for that fantastic article! Congrats on winning the DIAMOND NEWS CREW PLAQUE for your den! Diamond plaques are awarded to Jammers who are specifically featured on the DAILY EXPLORER: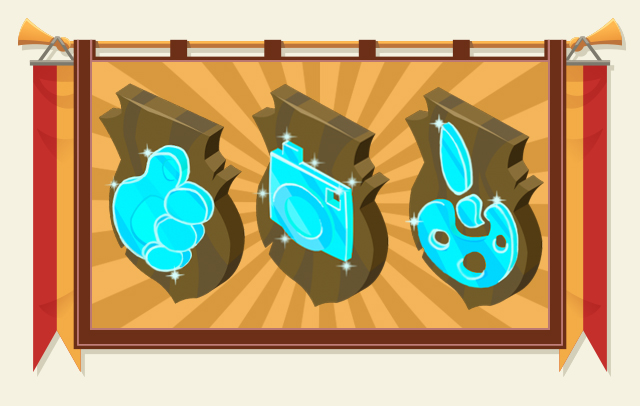 Our next NEWS CREW topic is about HOW TO BEAT THE SUMMER HEAT. You can submit reports at JAMMER CENTRAL located in JAMAA TOWNSHIP.
Make sure to title your submission "News Crew - How to Beat the Summer Heat!" to help us sort through the submissions! If you want to learn more about submitting NEWS CREW articles, just CLICK HERE!