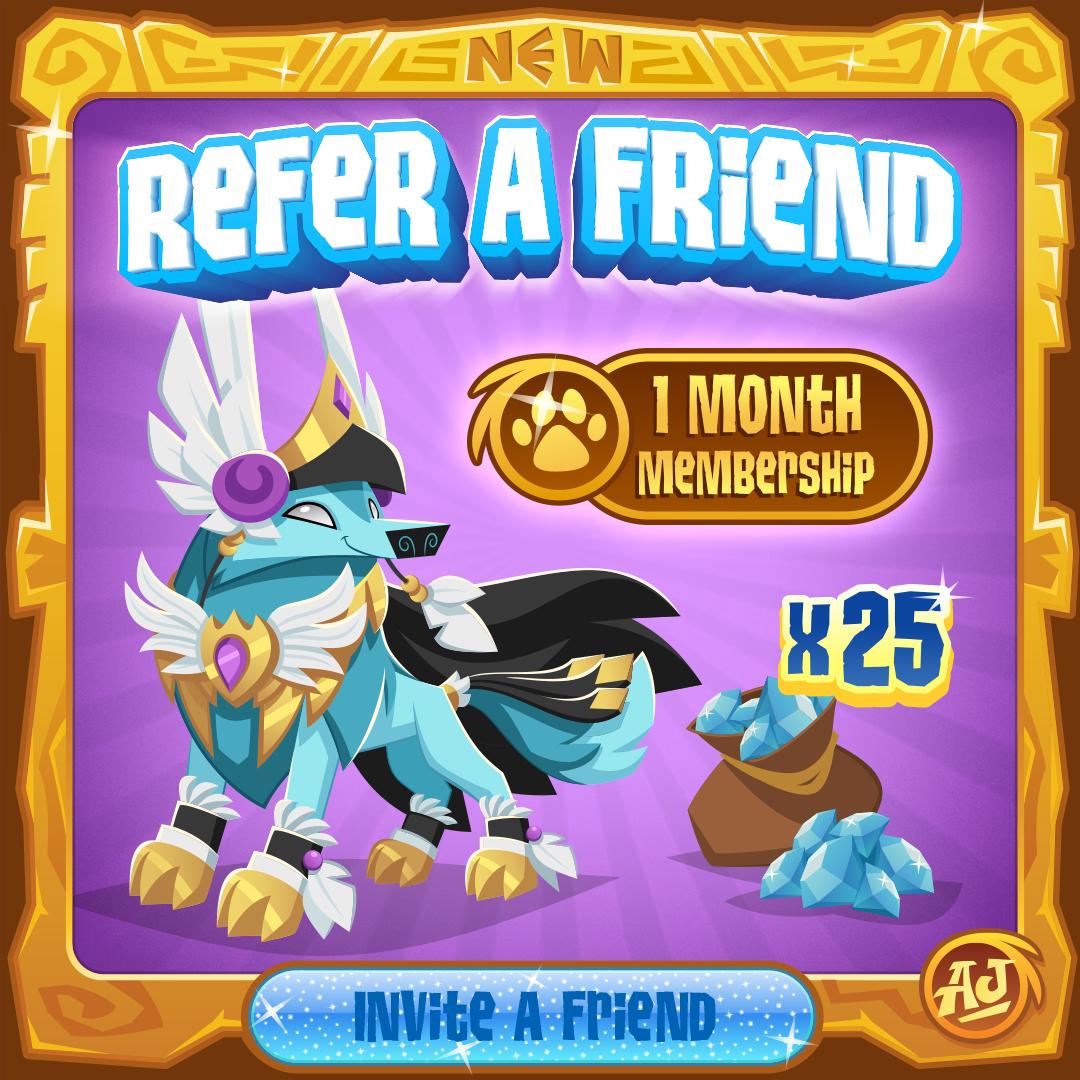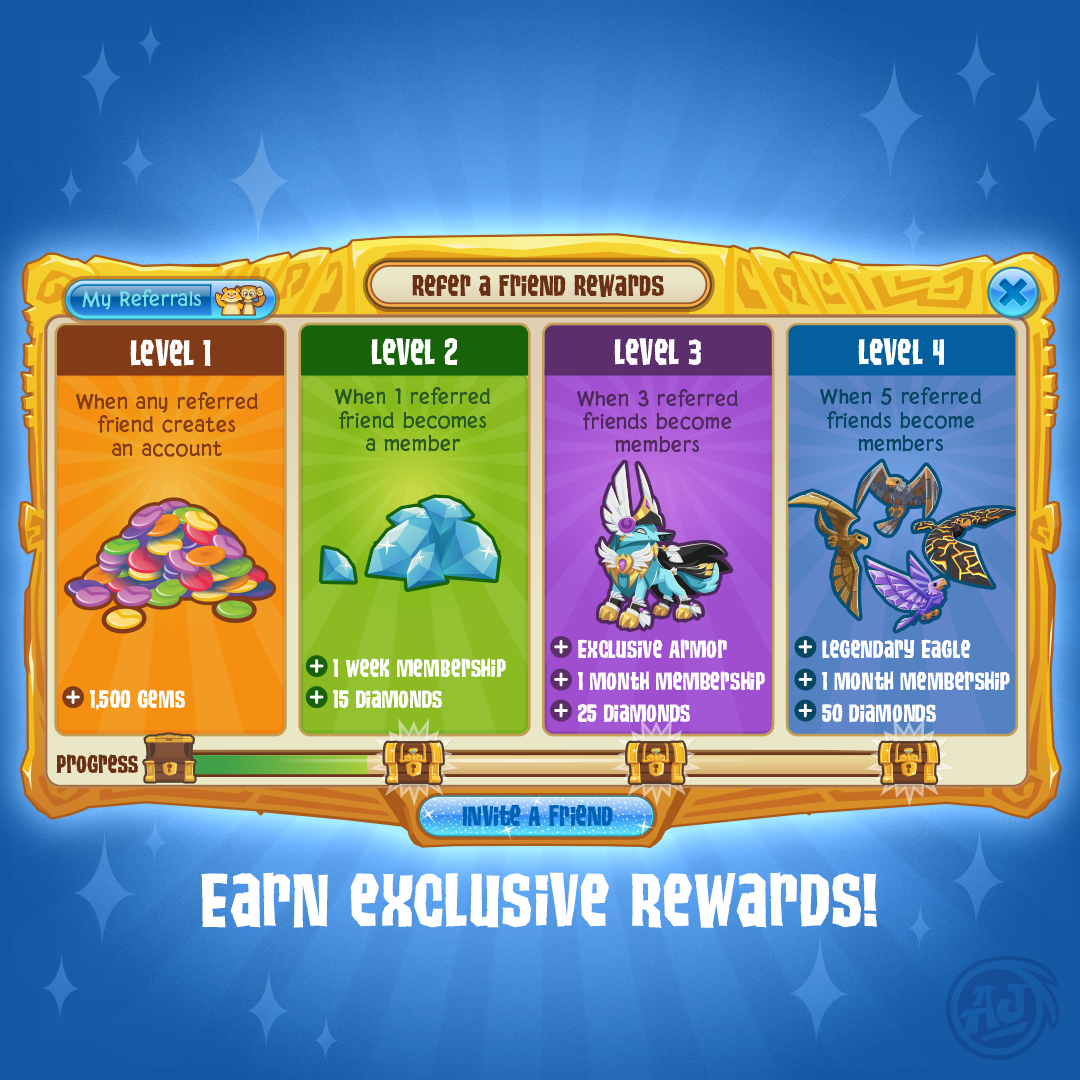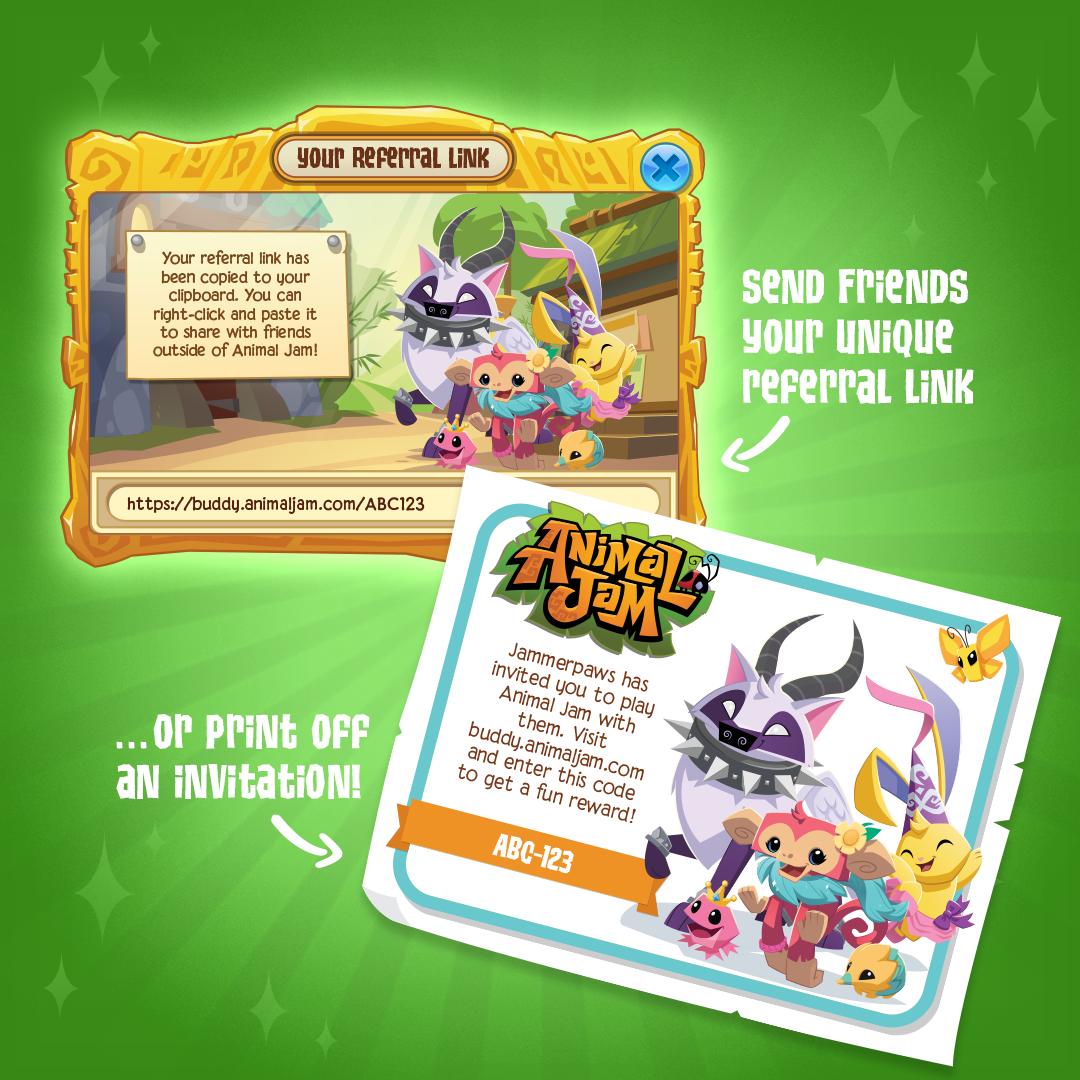 Refer-a-Friend JUST GOT BETTER! One of the best parts of Animal Jam is playing with your buddies. We are excited to introduce brand new TIER LEVELS for the Refer-a-friend program! Starting today, when you Refer-a-Friend in Animal Jam, not only will you get both get rewards, but the more friends you refer the higher your rewards grow!
To refer a friend to join Animal Jam; ask them to join you in game, they can enter your username, or a link you have provided, to give YOU credit when they join. At Tier 1, if your friend denotes you are the referrer, you both get gems to start! If your friend purchases membership from AnimalJam.com/join you will also get a week of Membership, 15 Diamonds and unlock your Tier 2 activation!
For Tier 3, once you have THREE referred friends that purchase Membership from AnimalJam.com/Join, you will unlock the Exclusive Feathered Armor Set, a bonus 1 month of membership will be added to your account and you also receive 25 diamonds! Wow!
When you have FIVE referred friends that purchase Membership from AnimalJam.com/Join, you will unlock Tier 4: including the Legendary Eagle, an additional 1 month of Membership added to your account and a bonus of 50 Diamonds! With Jamaalidays right around the corner, now is a great time to invite all your friends and family to join you in Animal Jam! Who will be the first to unlock the Legendary Eagle? #AnimalJam #KidsGames