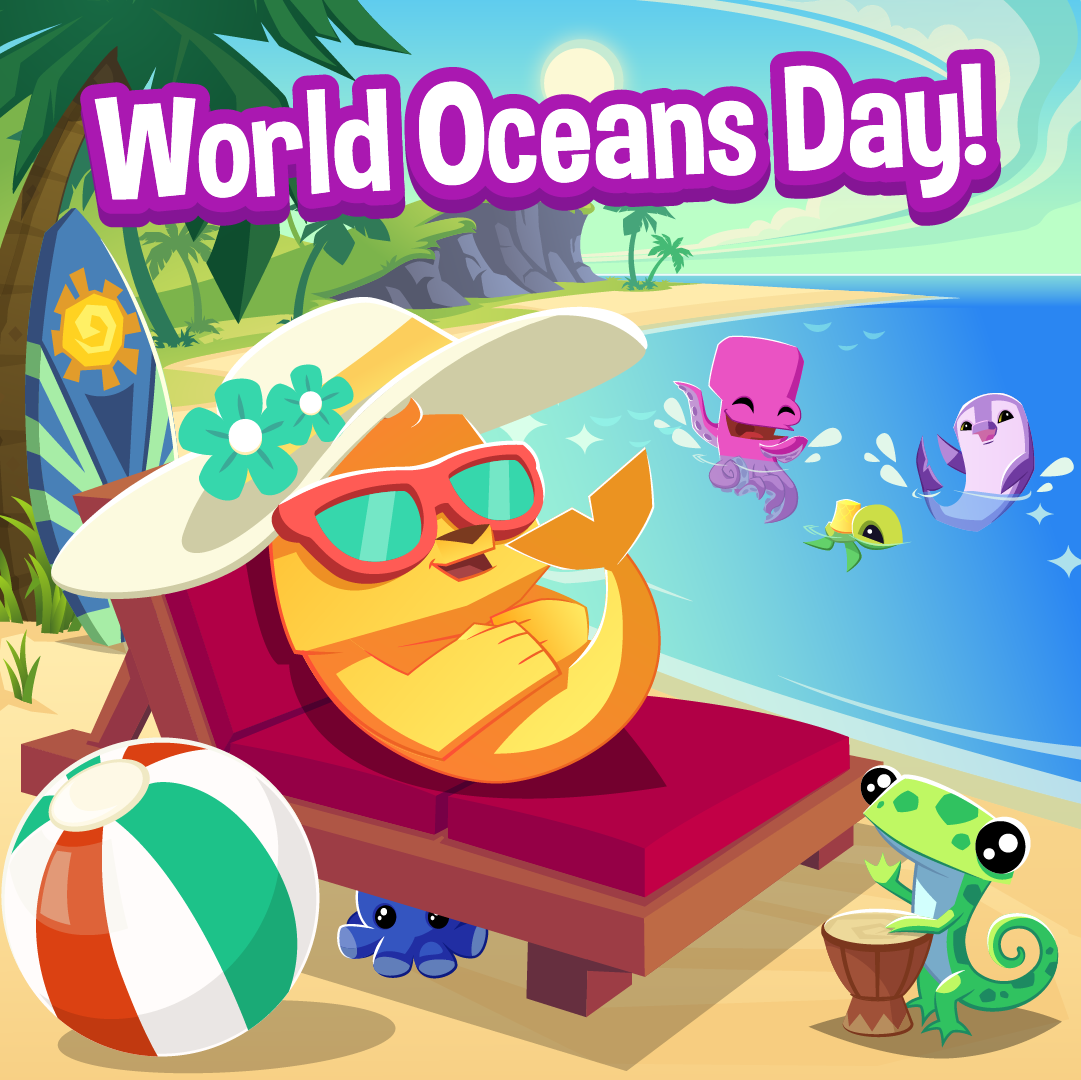 June 8th is World Oceans Day!This special day is celebrated all around the world to talk about how important the health of our oceans is to the health of life everywhere!
Show some ocean love by sharing below some of the best ways to celebrate the oceans in Animal Jam or Animal Jam Classic!
The oceans are an integral part of our global ecosystem, and their waters can be protected by reducing pollution and plastic—especially from discarded fishing nets!
Learn more about the oceans of the world and the creatures that live in them by visiting Tierney's Aquarium in Animal Jam and AJ Classic!