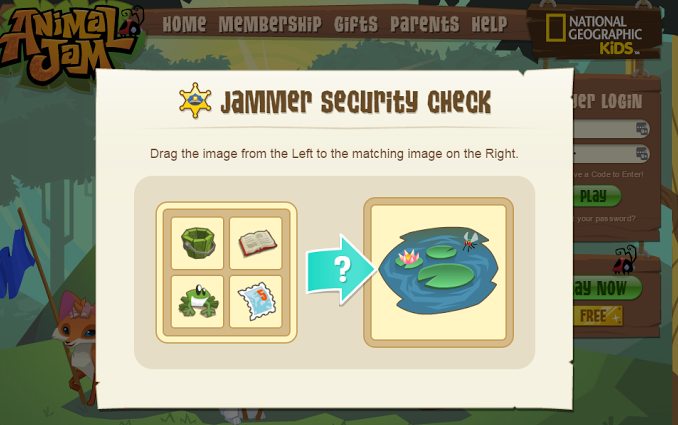 Why do I have to pick an image to log in?

At Animal Jam, we utilize standard industry security measures to help protect your important information; therefore, we have initiated a new protective security measure. If you type in your password incorrectly too many times, you will need to prove you are human by selecting an image that matches the picture correctly.

Once you have chosen the correct image, you will then be redirected back to the login screen to put in the correct password. If you still can't get in, get your parents help to reset your password. You can find out how by visiting the HELP DESK. What happens if I am locked out of my account after putting in my password incorrectly too many times?






Please wait at least 10 minutes to start the process again and definitely think about resetting that password!

We hope this helps... Jam on!