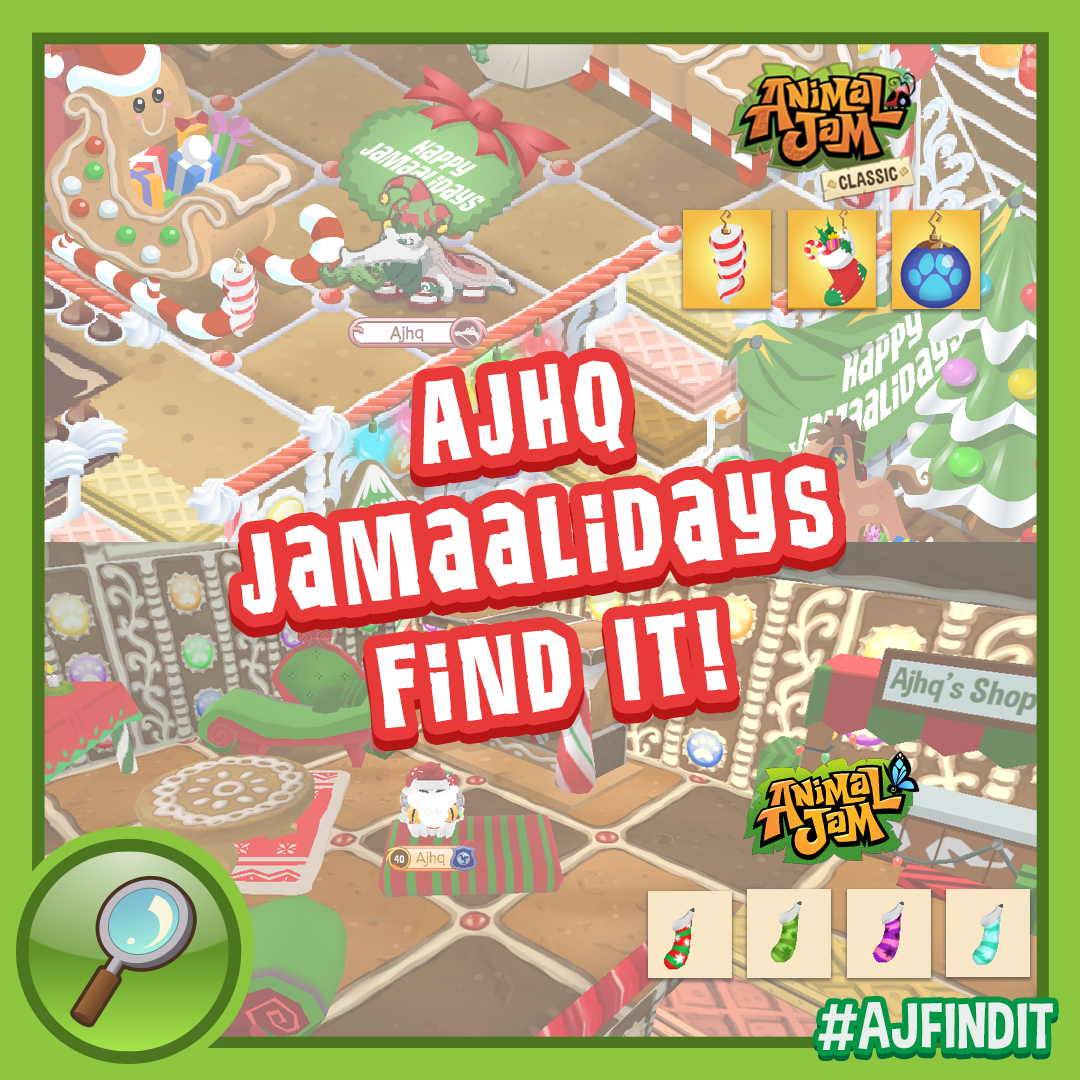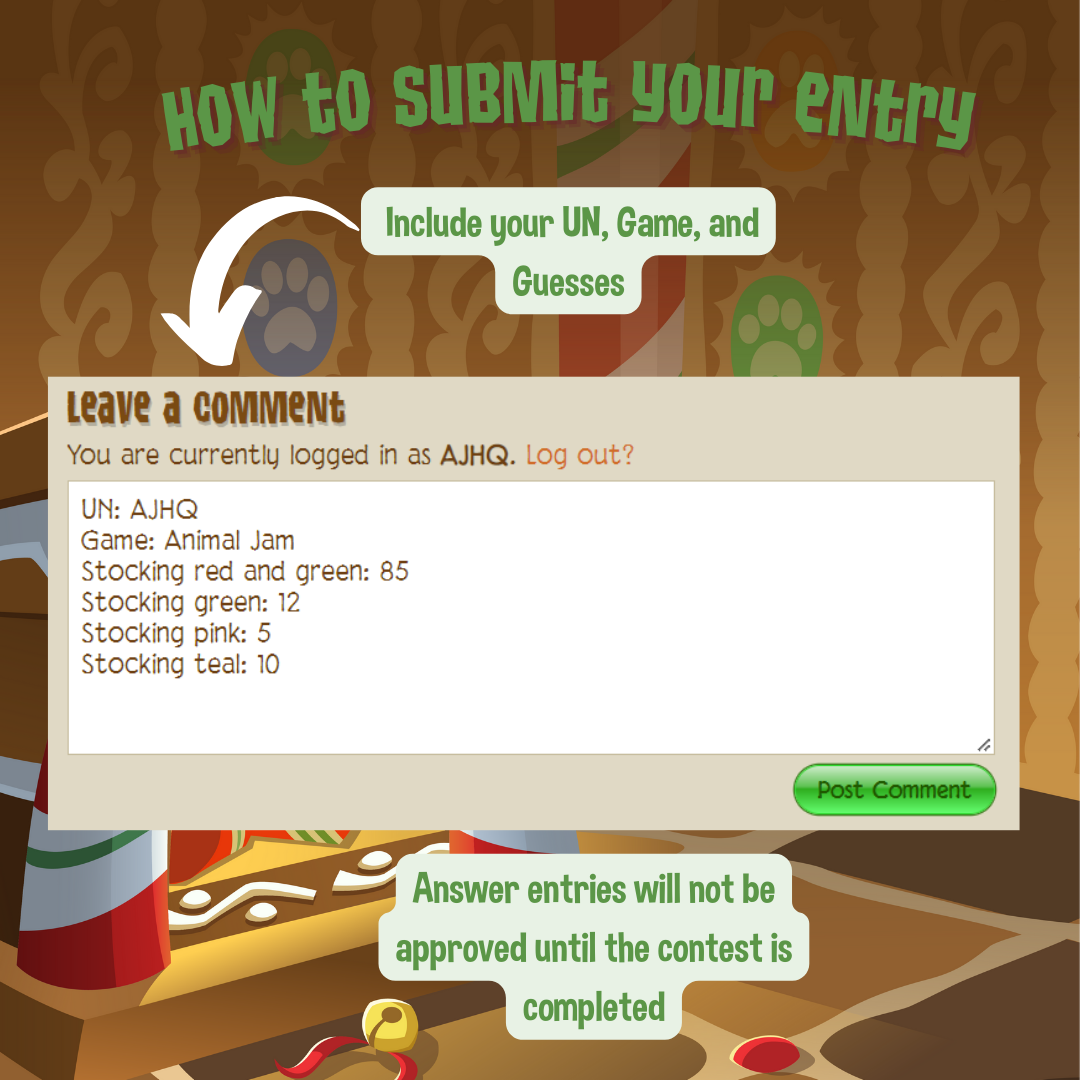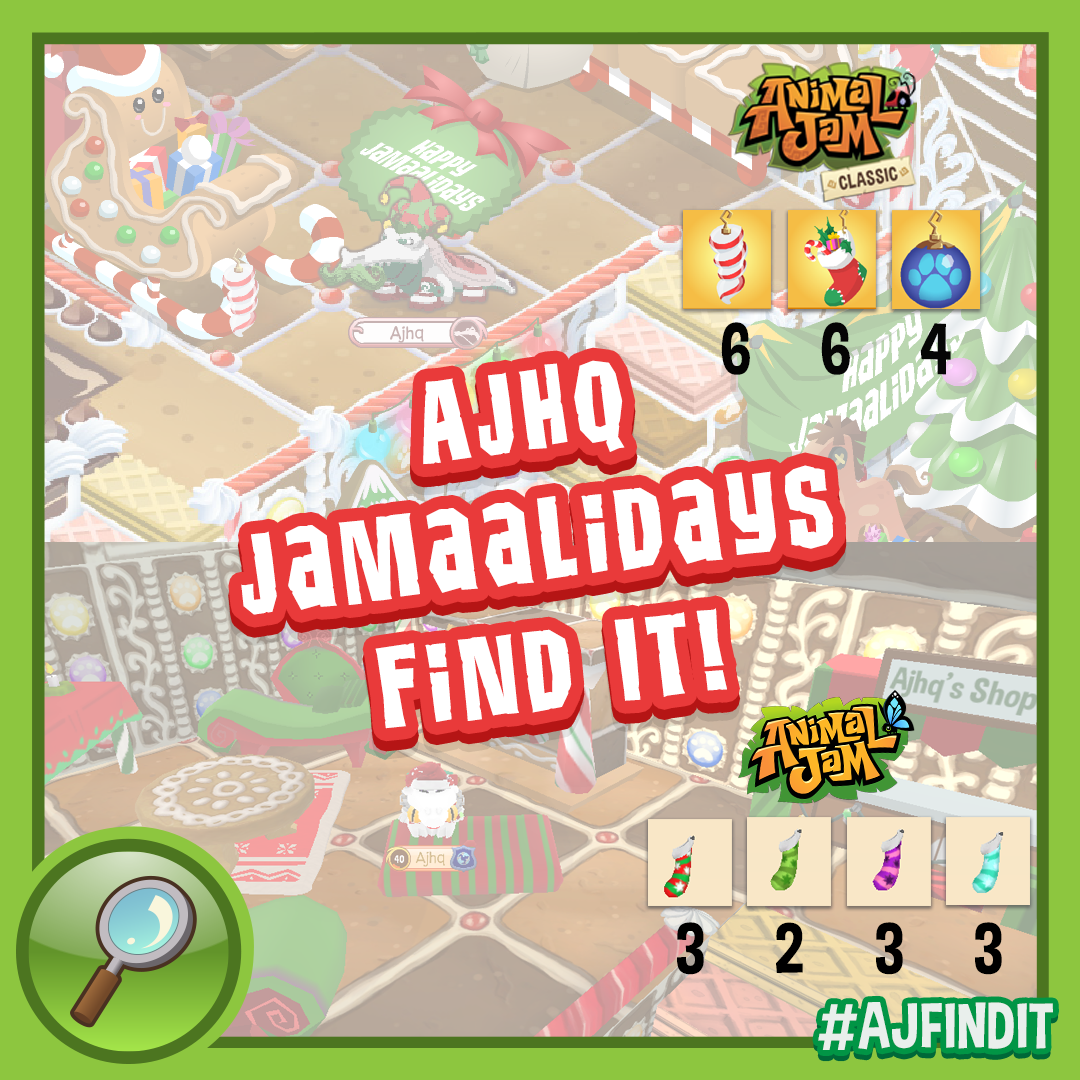 Congrats to our winners! AJ: Morracha AJC: Grammatrains Grab your glasses and get ready for a Jamaalidays Find It challenge!
Here's how to play:
Log into Animal Jam or Animal Jam Classic

Head to AJHQ's den

Drop your answers in the comments below following the instructions in the example screenshot (comments will be approved once we post the winner and answers)

Answers should include the following - UN, game, and list of your guess by item and game.
1st with the closest without going over wins! Winners will be announce Monday 12/26! Happy searching!