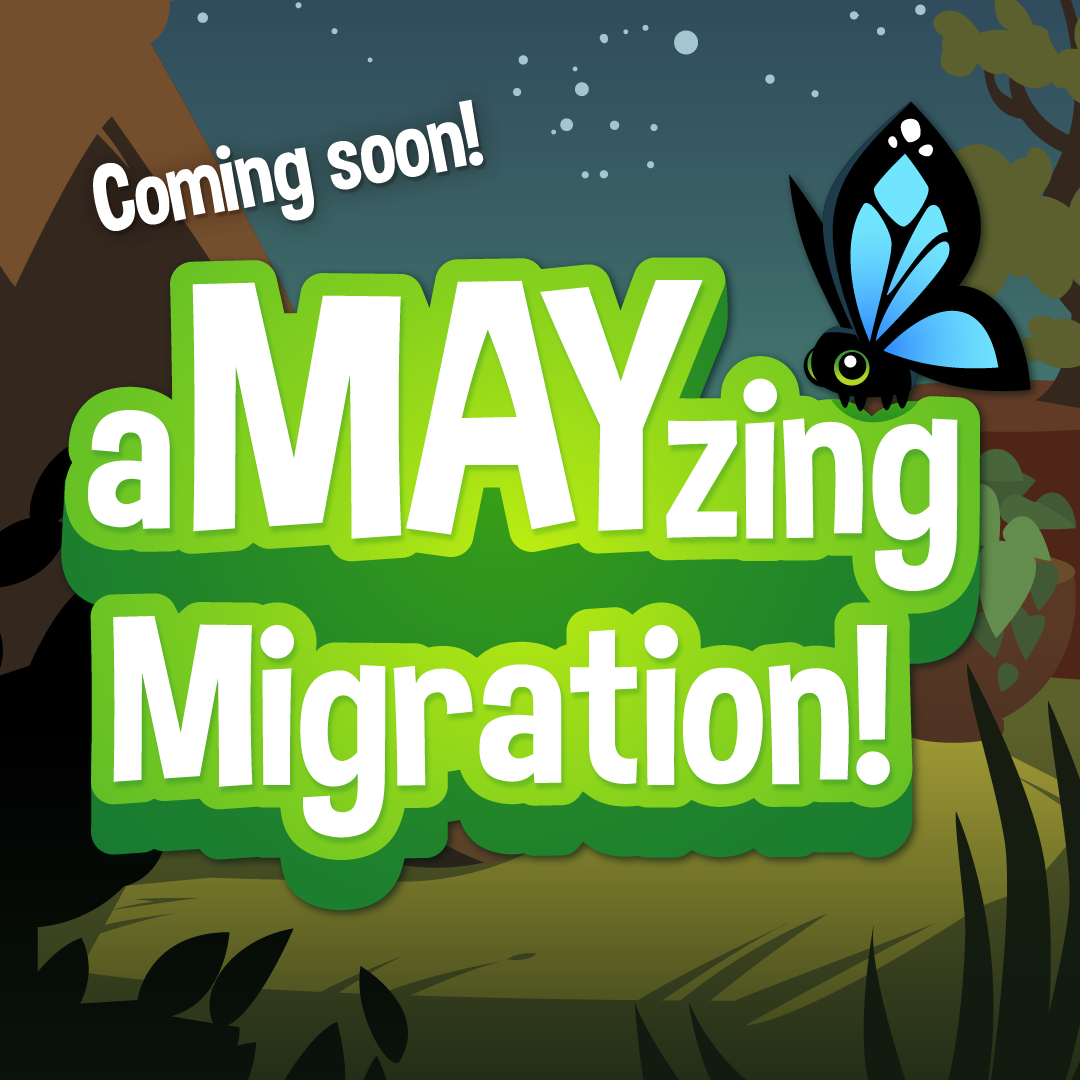 Today is a special day in the history of Animal Jam! It has been nearly 10 years since the launch of Animal Jam; in recognition of this amazing achievement we are taking a bold, new step in the life of both Animal Jam and Play Wild. This week we will be kicking off the aMAYzing Migration, celebrating the migration of animals across the globe as well as a migration of our own.
In honor of the fantastic gameplay over the past 10 years, Animal Jam will be transforming in name to Animal Jam Classic. Animal Jam Classic is going strong and we have no intention of saying goodbye to the classic game that started it all. Later this week you will see the logo change to denote the new title, Animal Jam Classic. Just like always, this classic game will be there for you to play and hang-out with your buddies for years to come.
As part of our growth and new horizons in this migration, Animal Jam - Play Wild will be taking on the name of Animal Jam as part of the new update later this week. We are excited about the future of Animal Jam Classic, as well as the incredible future of Animal Jam moving forward. Spring migration is a natural event all over the world and this week we will be kicking off this celebration in Animal Jam (formerly known as Play Wild).
We hope you join us in this migration celebration, and join in on the fun in Animal Jam. Not only will there be aMAYzing rewards for Animal Jam Classic players logging into Animal Jam for the first time, but there will be new content, new daily login rewards and more for everyone in Animal Jam starting later this week! This isn't the end of the story, it's the start of a new chapter in Animal Jam, and one we are excited to begin!
We have the best community around and part of this celebration is all about celebrating you, and our enduring commitment to having the best online playground around. Thank you for your support! Please make sure to check out our Help Desk later this week for more info on Animal Jam and Animal Jam Classic.