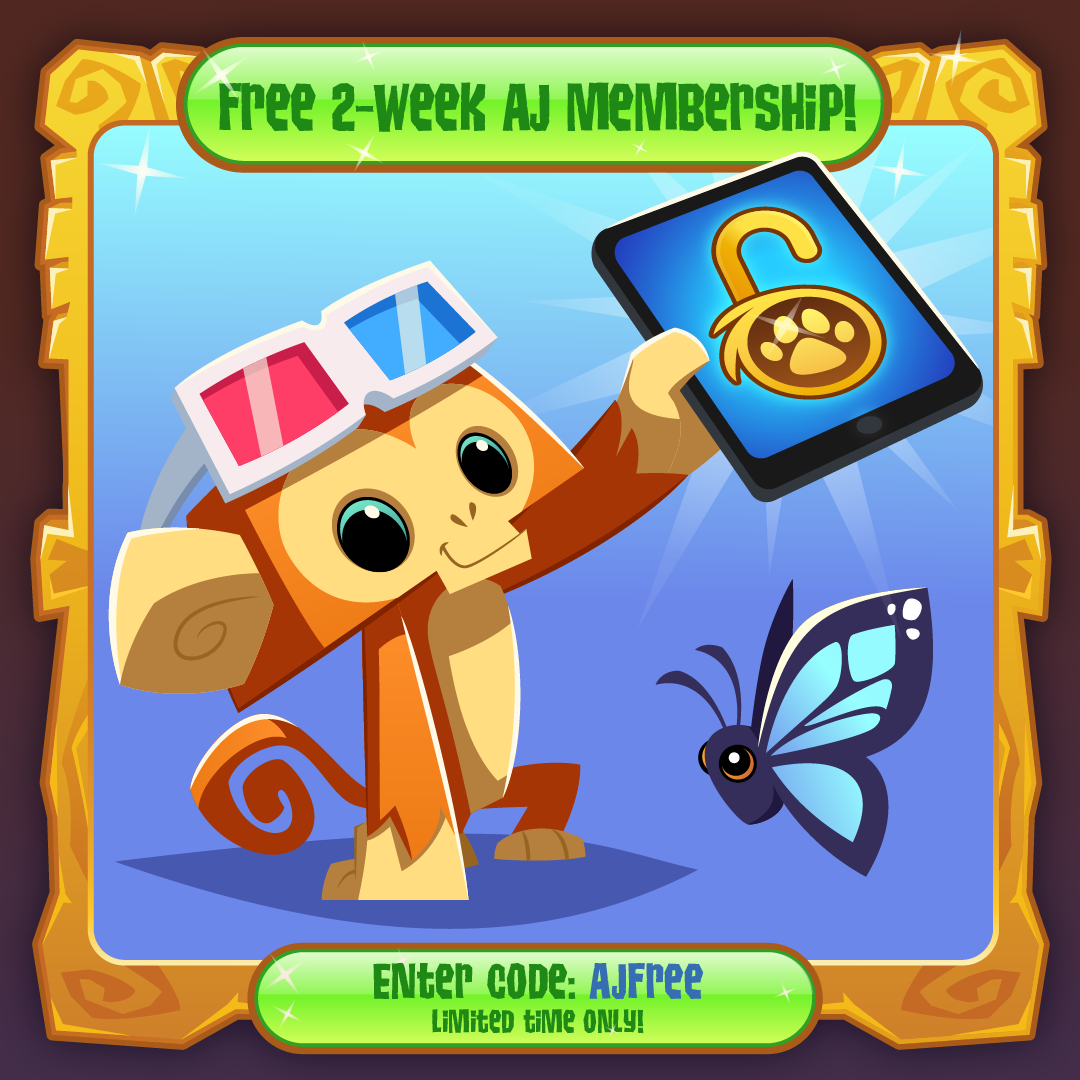 Many of us are seeking ways to keep in touch with our friends virtually, given the recent challenges with the Coronavirus. We wanted to invite you to share some of that virtual time together with your friends in Animal Jam and Play Wild. Until March 31st, you can enter the code AJFREE to receive a special bonus in Play Wild and Animal Jam! NONMEMBERS using this code will receive TWO WEEKS OF FREE MEMBERSHIP in Animal Jam and Play Wild. MEMBERS using this code in Animal Jam or Play Wild will receive a special gift!
Share this code with your friends and invite them to come hang out and play in Animal Jam or Play Wild with you! Redeeming the code is simple, either enter it at login or from the settings page in game by clicking the gear icon! Thank you Animal Jam Community for the opportunity to create the best online playground around!
Don't forget Membership in Animal Jam also crosses over to Membership in Play Wild! Play Wild is available from the Apple App Store, the Google Play Store, the Amazon App Store and for Desktop (just like AJ) from AnimalJam.com/apps!

AJ Banner

Popular

Advertisement

Advertisement
Advertisement

Advertisement