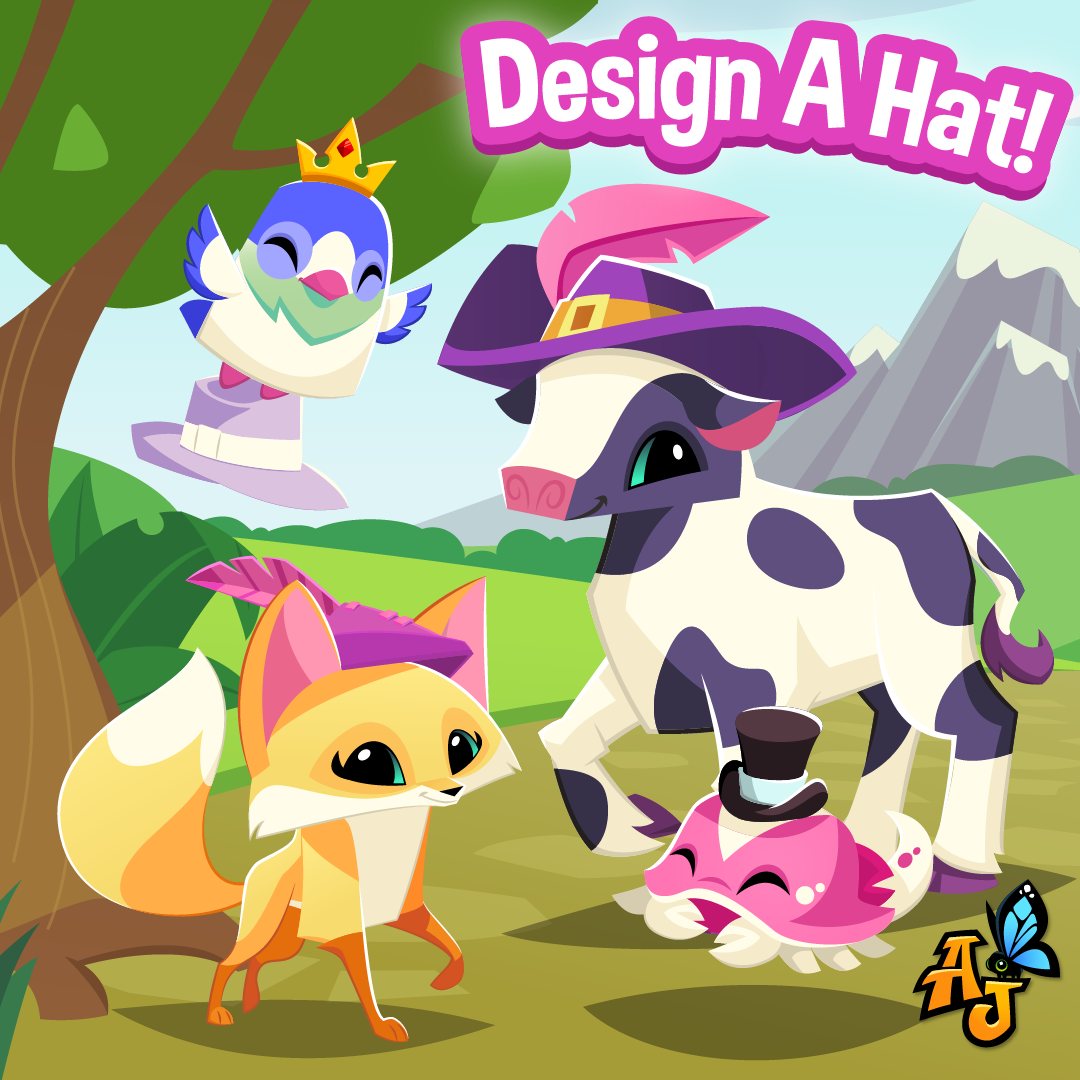 Join our Design a Hat Contest today! Put your creativity to the test and create a hat you'd absolutely love to wear in Animal Jam. Don't miss your chance to have your masterpiece turned into a real accessory this fall! Submit your artwork, once you've SAVED, by tapping the trophy in the painting activity by 9/15! The winning hat will become a real accessory later this fall!
!!!!!!!!!!!!!!!!!!!!!!!!!!!!!!!!!!!!!!!!!!!!!!!!!
Important note:
Have you ever wondered what happens with all the entries received from contests in Animal Jam? At the close of each event, we receive countless submissions from our amazing players, and our dedicated team carefully reviews them. The top entries are then passed on to our game/design teams for review and voting. The winning idea is added and credited as closely as possible to the original design!
But what about all the other submissions, ideas, and feedback? Don't worry, we value your input! We still take all the submissions into account to better understand what resonates with our awesome community.
Our design team draws inspiration from various sources including, your feedback, other video games, movies, books, cartoons, mythology, and of course, the wonders of nature. They are passionate animal and nature lovers, just like you! So, rest assured, we're always thinking about the next amazing avatar, pet, and more!
In the dynamic world of game design, it's natural to have similar ideas and coincidences. Sometimes, a player may even come up with an idea that our teams had already been considering! That's why our Terms of Service details our ownership rights. We grant players license to use Animal Jam and it's content, but we own the Animal Jam IP. Any user-generated-content that is created and/or submitted to AJHQ, becomes our property.
We genuinely appreciate all the feedback and ideas our players offer. Your passion drives us to continuously improve the game. Thank you for being part of the Animal Jam community!