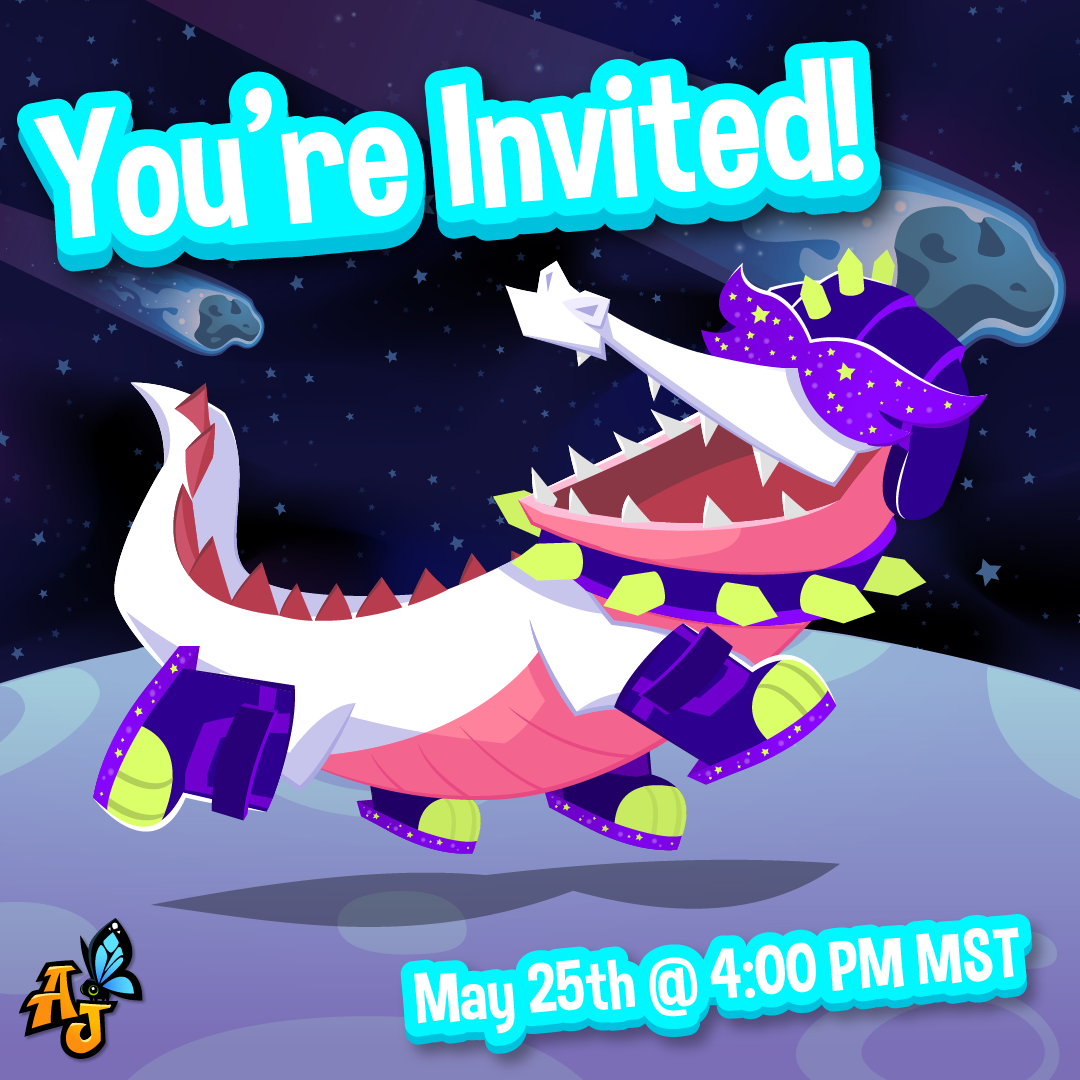 TODAY at 4pm mst, join AJHQ and the Jambassadors for a Galactic Games Event!
Event details:
Thursday May 25th at 4pm MST/ 5pm CST / 6pm EST / 11pm GMT.

Come dressed in your best space #AJLooks!
Den hosts are subject to change so we recommend trying a few dens:
-animalloverjammer
-wisteria_moon
-l30ra
-pinkrhino24
-snowyclaw
-maxximum
-twinkle0122
-qw072
-cherryfizz44
‼️ IMPORTANT REMINDERS ‼️
To join the party visit any of the dens to play games, earn prizes, and more!
As usual, dens will be unlocked at the start time (we will lock and unlock throughout the event to allow for opportunities for all to join).
Parties last for one hour or for as long as the host wishes to continue
Keep in mind that each player and AJHQ are one person moving from Animal Jam to Animal Jam Classic for fun with you. Typically their time is split between games so check their posts for details.