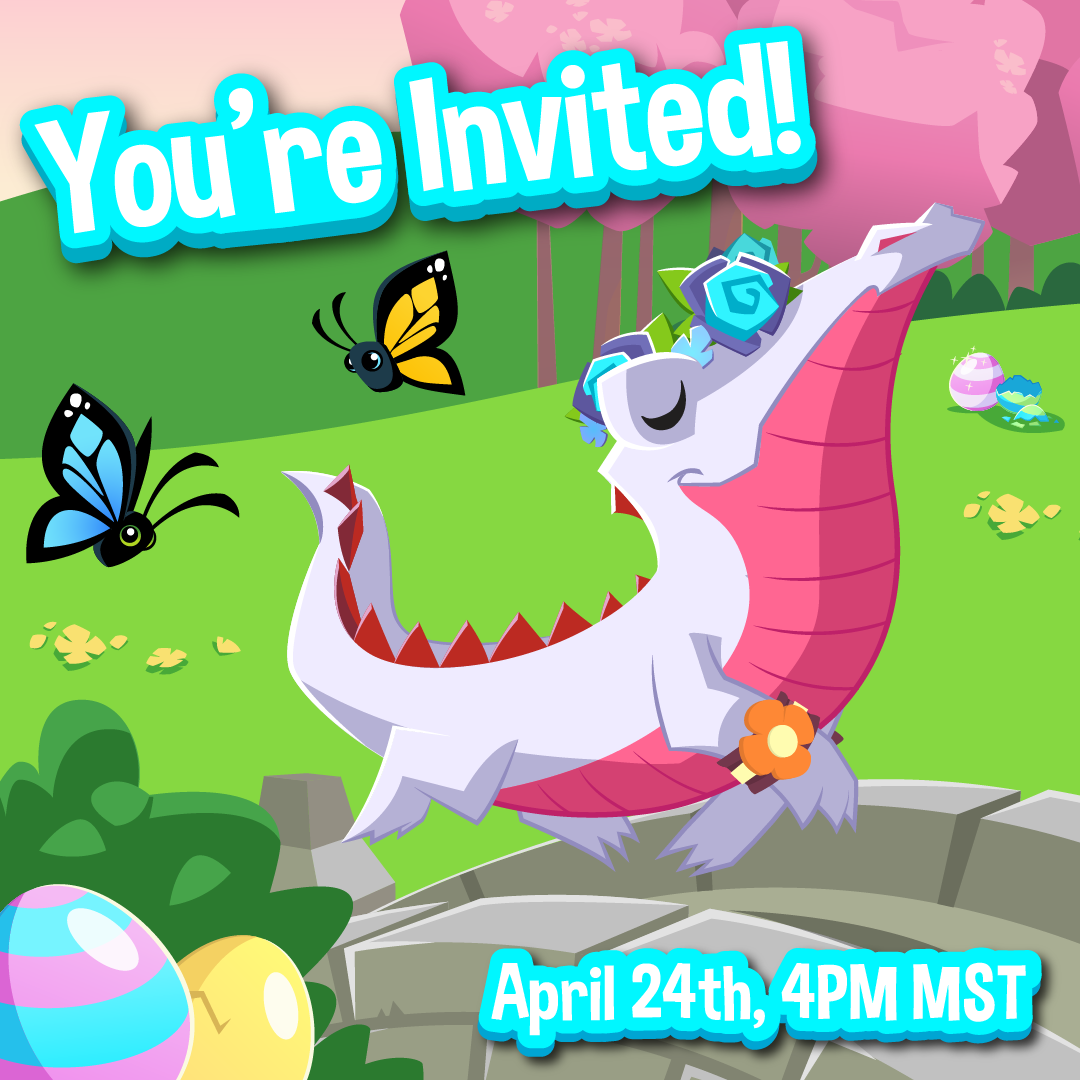 Tomorrow join AJHQ and the Jambassadors to celebrate spring!
Event details: Monday April 24th at 4pm MST/ 5pm CST / 6pm EST / 11pm GMT. Come dressed for Spring!
Den hosts are subject to change so we recommend trying a few dens: animalloverjammer cherrioz cinno_aj iisah wisteria_moon l30ra_aj pinkrhino24 snowyclaw maxximumaj twinkle0122
To join the party visit any of the dens to play games, earn prizes, and more!
As usual, dens will be unlocked at the start time (we will lock and unlock throughout the event to allow for opportunities for all to join). Parties last for one hour or for as long as the host wishes to continue.