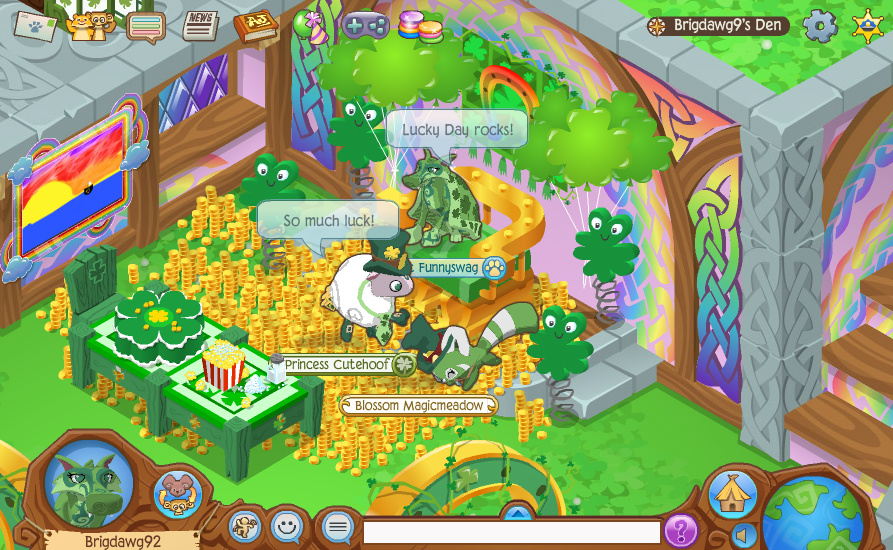 News Crew-How to Maximize your Luck on Lucky Day By: Brigdawg9
Hey Jammers! This month in Jamaa we are celebrating Lucky Day! It is a day where we celebrate our luck. On Lucky Day, everyone wears green and goes out looking for lucky clovers to increase their luck! But did you know there are other ways to maximize your luck besides looking for clovers? Keep reading if you want to know them all!
First there is wearing green. If you want to be lucky, than wearing green is the way to go! There are many stylish items at Jam Mart Clothing just WAITING to be worn by you! Also, decorating your den with green items is a great way to keep your den full of luck! There are many items in the Diamond Shop and Jam Mart Furniture that go very well with this theme.
Besides wearing green, the Lucky Clovers adventure is a great way to stay lucky and earn items for your den! You and your buddies can have a BLAST going on an exciting hunt for clovers while using teamwork and problem solving to collect all 50 clovers and earn the GRAND PRIZE!
Another way to increase your luck is by going to the Lucky Party. You and your buddies can have a fun time celebrating your luck! Plus, there are special items sold ONLY at the Lucky Party so go check it out!
Finally, the last way to maximize your luck is by spending time with your buddies and being a safe and smart jammer. You will always have a fun and exciting time doing so! Stay safe and have a happy Lucky Day!
Thanks so much to Brigdawg9 for that fantastic article! Congrats on winning the DIAMOND NEWS CREW PLAQUE for your den! Diamond plaques are awarded to Jammers who are specifically featured on the DAILY EXPLORER: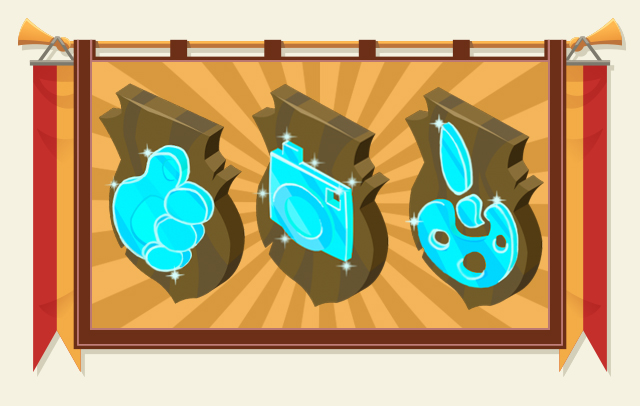 Our next topic will be What has happened in the Temple of the Ancients? Tell us your thoughts and theories. You can submit your report in Jammer Central located in Jamaa Township.
Make sure to title your submission "News Crew - What has happened in the Temple of the Ancients?" to help us sort through the submissions! If you want to learn more about submitting NEWS CREW articles, just Click Here!