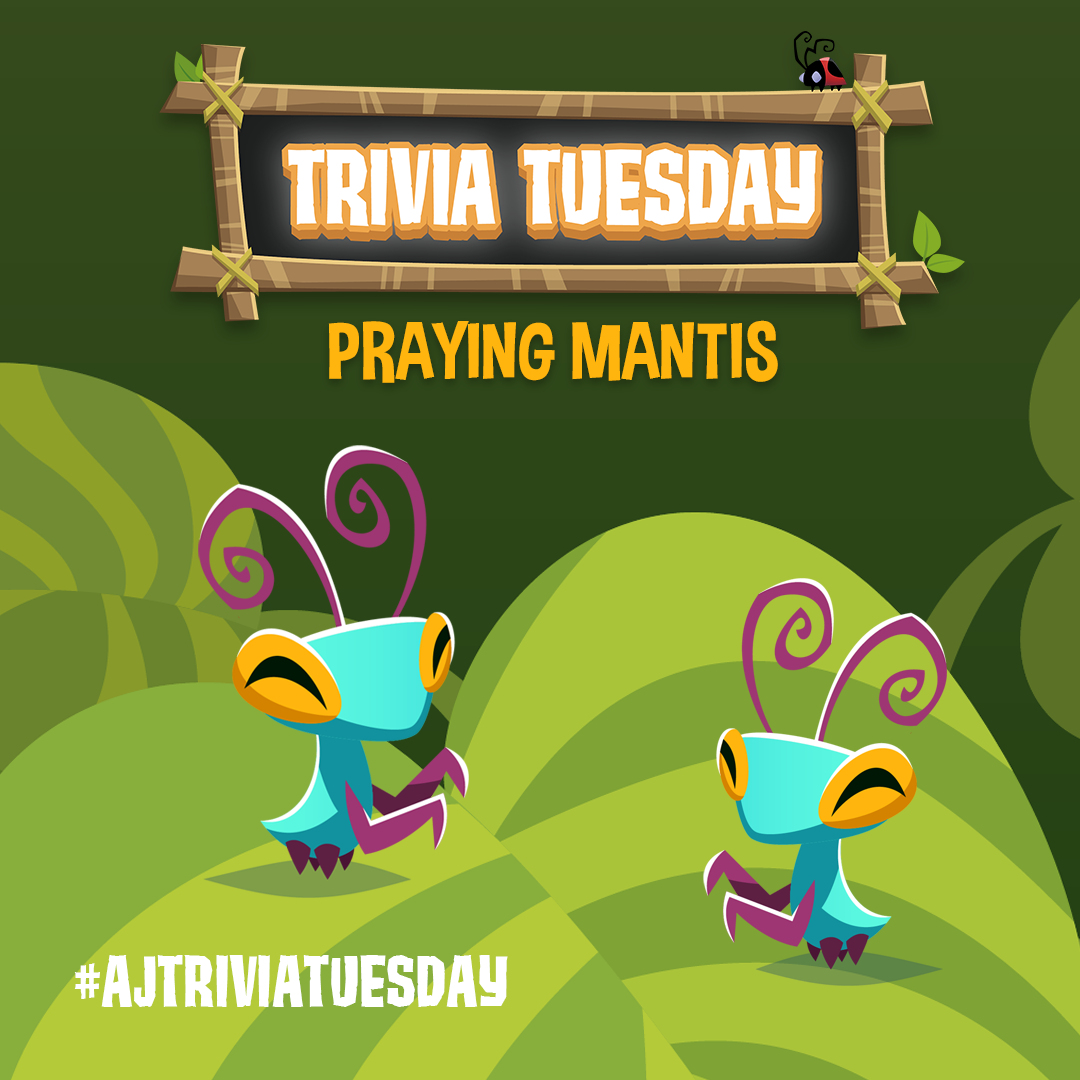 Who's ready for some Tuesday Trivia? What is one thing mantis can do that any other bug can't? a) Thay can fly. b) They can turn their heads in a 180 degree angle. c) They can run fast. d) They have jaws.
Which one of these can a mantis eat? a) Small frogs b) Small lizards c) Small snakes d) All the above.
How long is an adult mantises life span? a) 3 months b) 2 days c) 1 year d) 10 years
What is a cool feature that a Praying Mantis has? a) Can live without a head. b) Has five eyes. c) Some species have 1 ear on their stomach d) All the above.