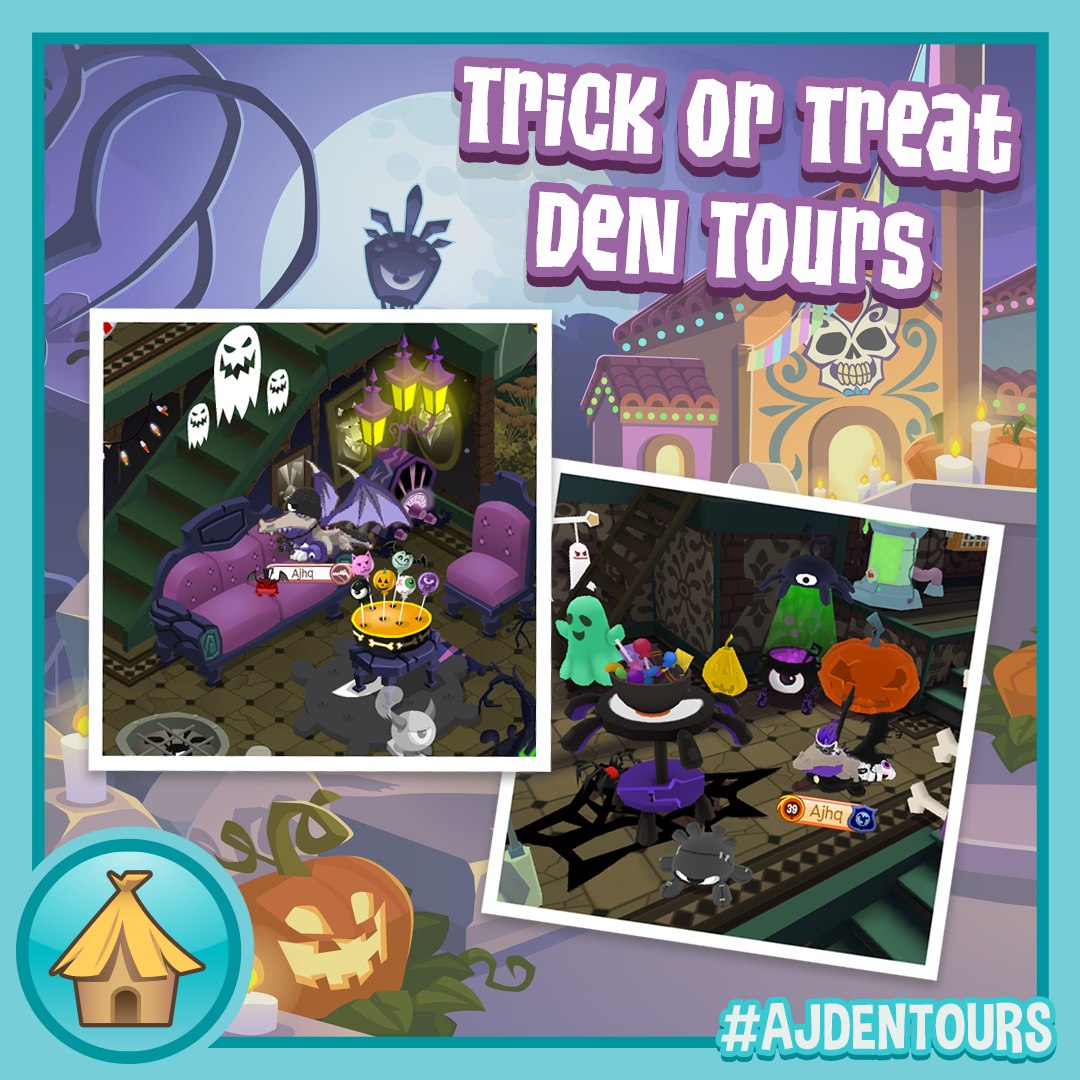 Stop the dusting, add the cobwebs and your other spookiest den items! For this contest, get your Animal Jam or AJ Classic den ready for the Night of the Phantoms! How will you deck out your den? Here's how to enter:
Unlock your den
Comment below with your username & which game your den is in
We'll feature the winning Dens on October 23rd and 30th!!