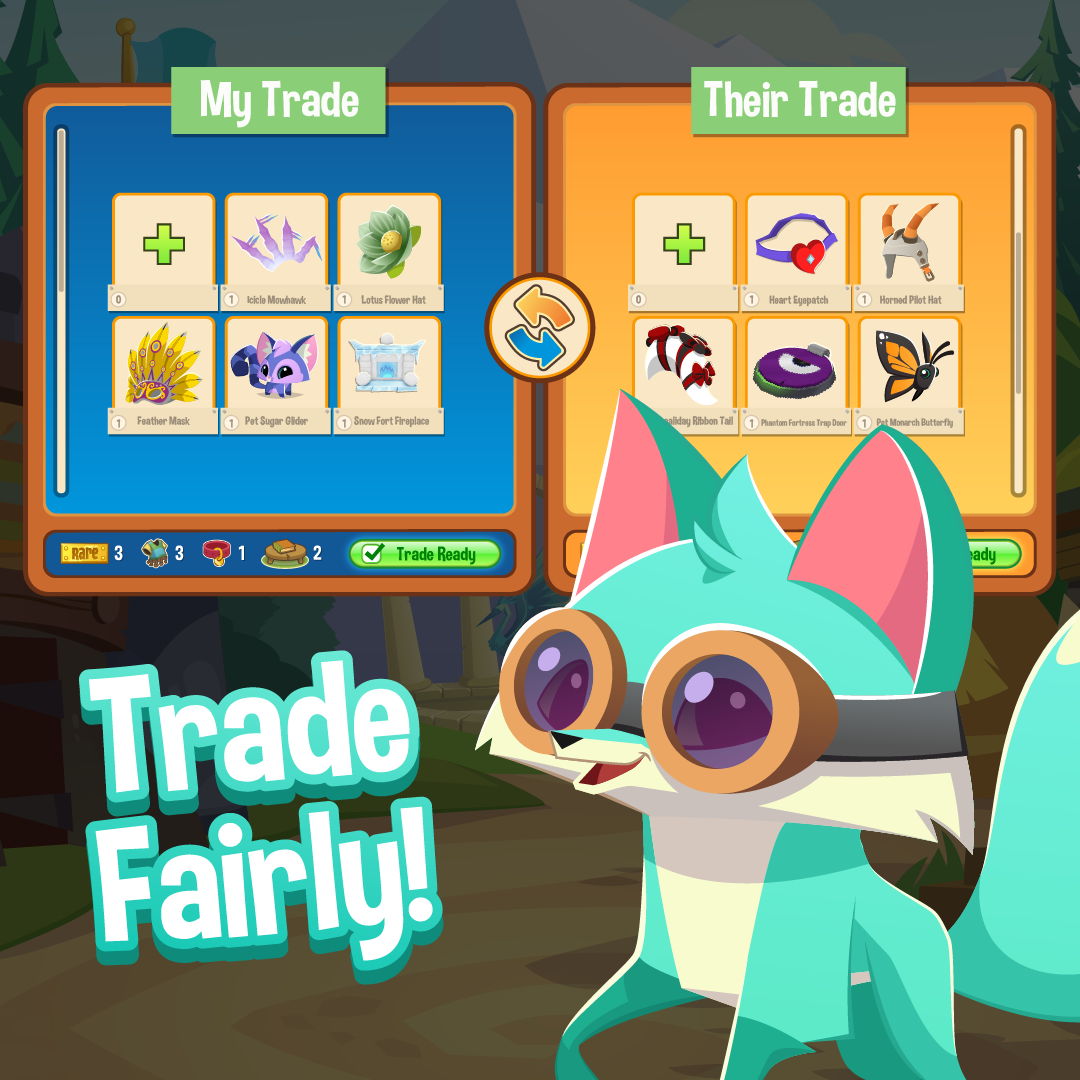 Trade Fairly! Protect your items and do not be fooled by tricks that sound too good to be true for your prized items!
What would you do in these situations?
A player starts with the phrase "Giving My List In My Den"
A player says "you just troll me don't actually complete the trade"
They give the instructions like this "accept but then decline after while you wait" "accept accept cancel", "accept accept decline", "green green red", "accept twice and then cancel"
What are the red flags in these situations?
Players do not typically give their entire list
You could ask them to place their items in their My Shop for viewing
If you have accepted and they accept before you decline then you will lose your items
What should you do?
Consider every trade to be final for the items that you are seeing in the display window
Only select accept when you are completely confident in the trade
Do not feel pressured to make a trade or view a players items
If you feel uneasy in the situation, here are options to keep yourself safe and to report players for breaking the rules are to; report them, block them, and if needed you can always go to a different area and log off as well
Always a good idea to play it safe whenever you are trading. Trade fairly and safely at all times!