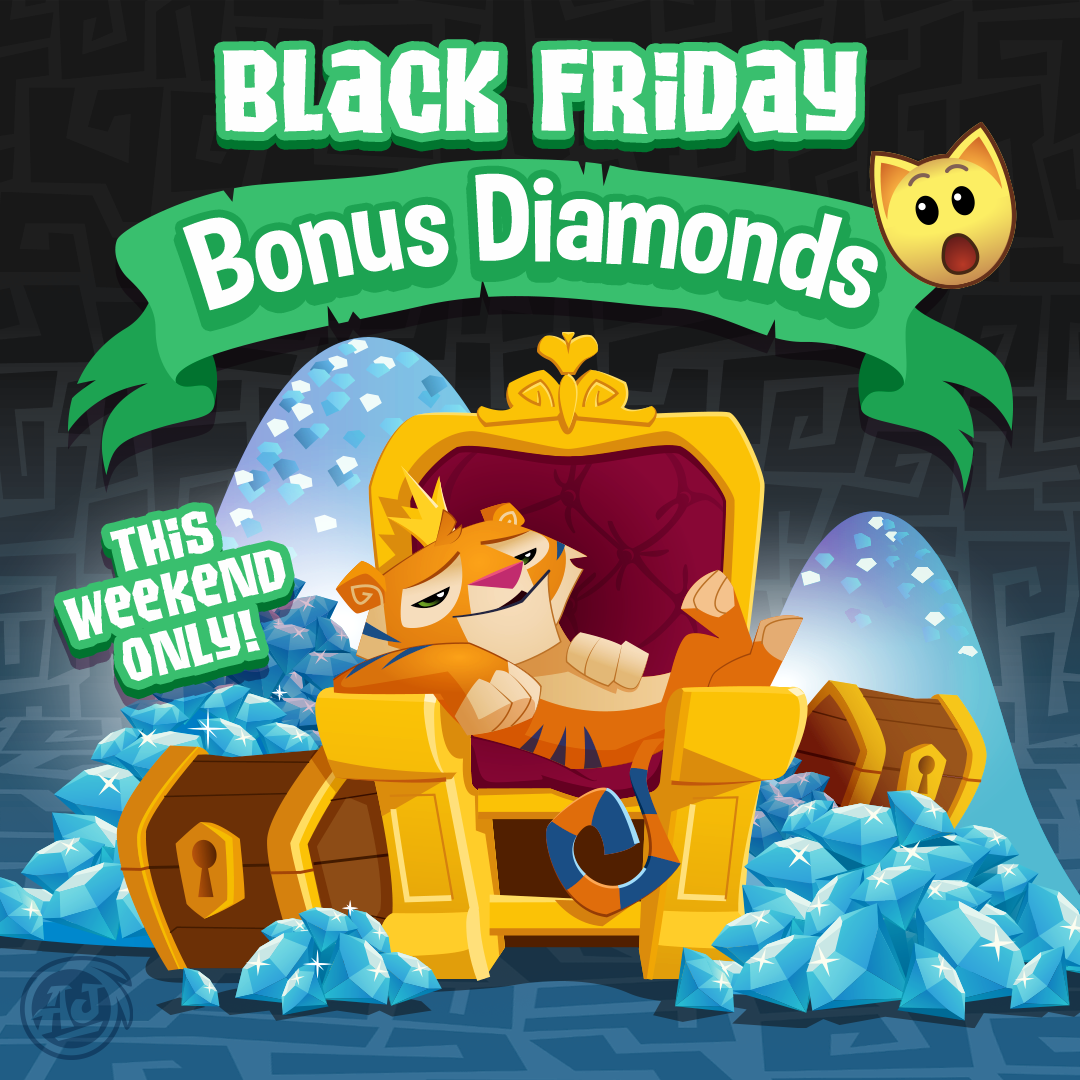 The Animal Jam Black Friday Membership Sale is on! Six and Twelve Month Memberships purchased at AnimalJam.com, during our Black Friday sale, include additional BONUS DIAMONDS!




Don't forget all the amazing Membership Benefits on AnimalJam.com also grant you amazing additional benefits on Animal Jam – Play Wild too!
AnimalJam.com Members get cool Weekly Gifts in Play Wild, Bonus Daily Sapphires and a snazzy stack of Sapphires on the new billing cycle.
Double win!




This offer runs through November 27th so don't miss out!