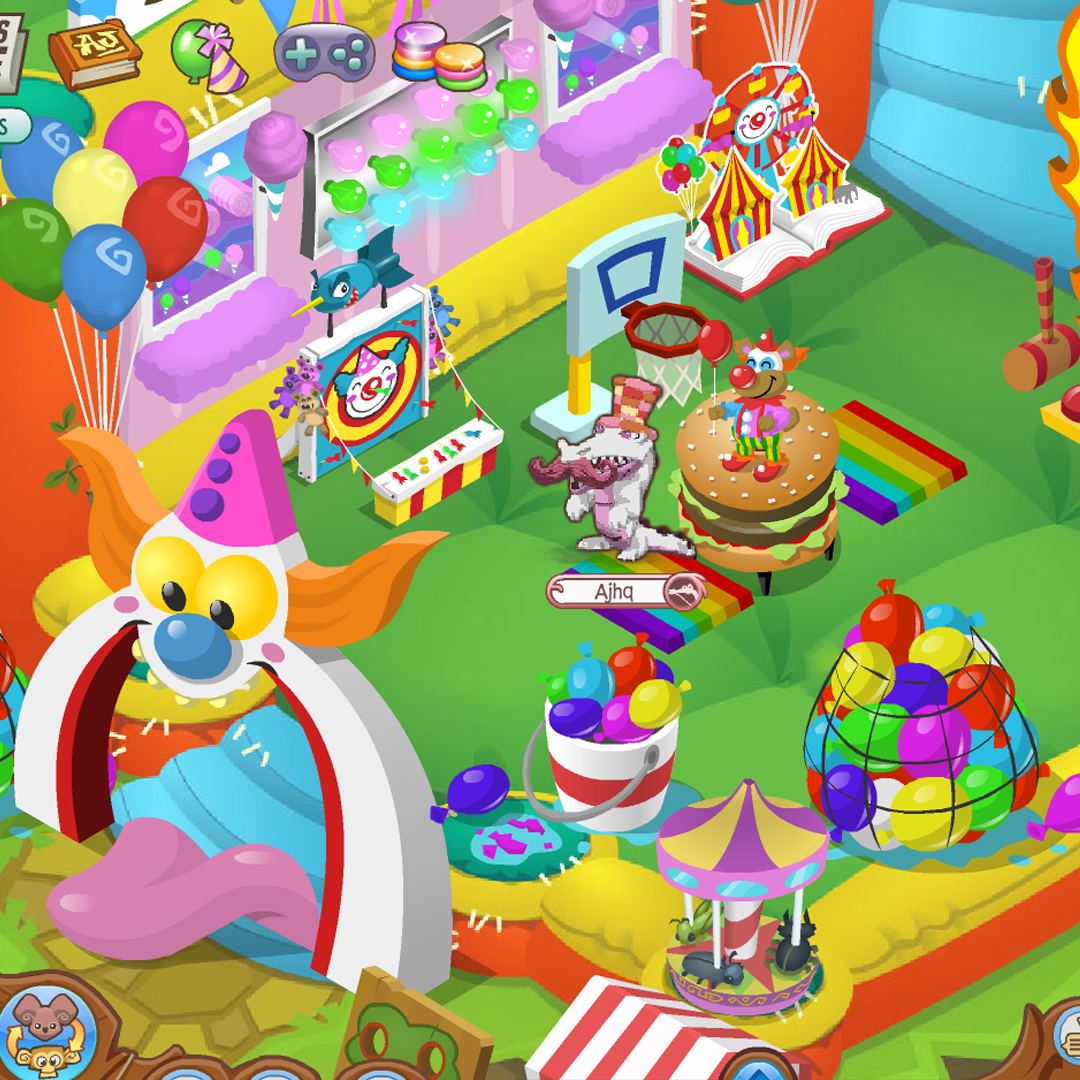 Congrats to: dinogirl10123 - DE (Classic) mythicalcreature22 DE (AJ)
Answers are listed below:
Ready to Spot the Difference? Slide on your sunglasses and take a look at these pictures of carnival fun!! How many differences can you find in Animal Jam and Animal Jam Classic's AJHQ Den? Here's how to play:
View both pictures in our post of our Summer Carnival Spot the Difference in Animal Jam Classic and Animal Jam Dens or check our dens live.
Respond in the comments below calling out how many differences you spot, and what they are.
1st to RESPOND with the total number of differences and items for Animal Jam or Animal Jam Classic's den wins! Happy searching!

Answers: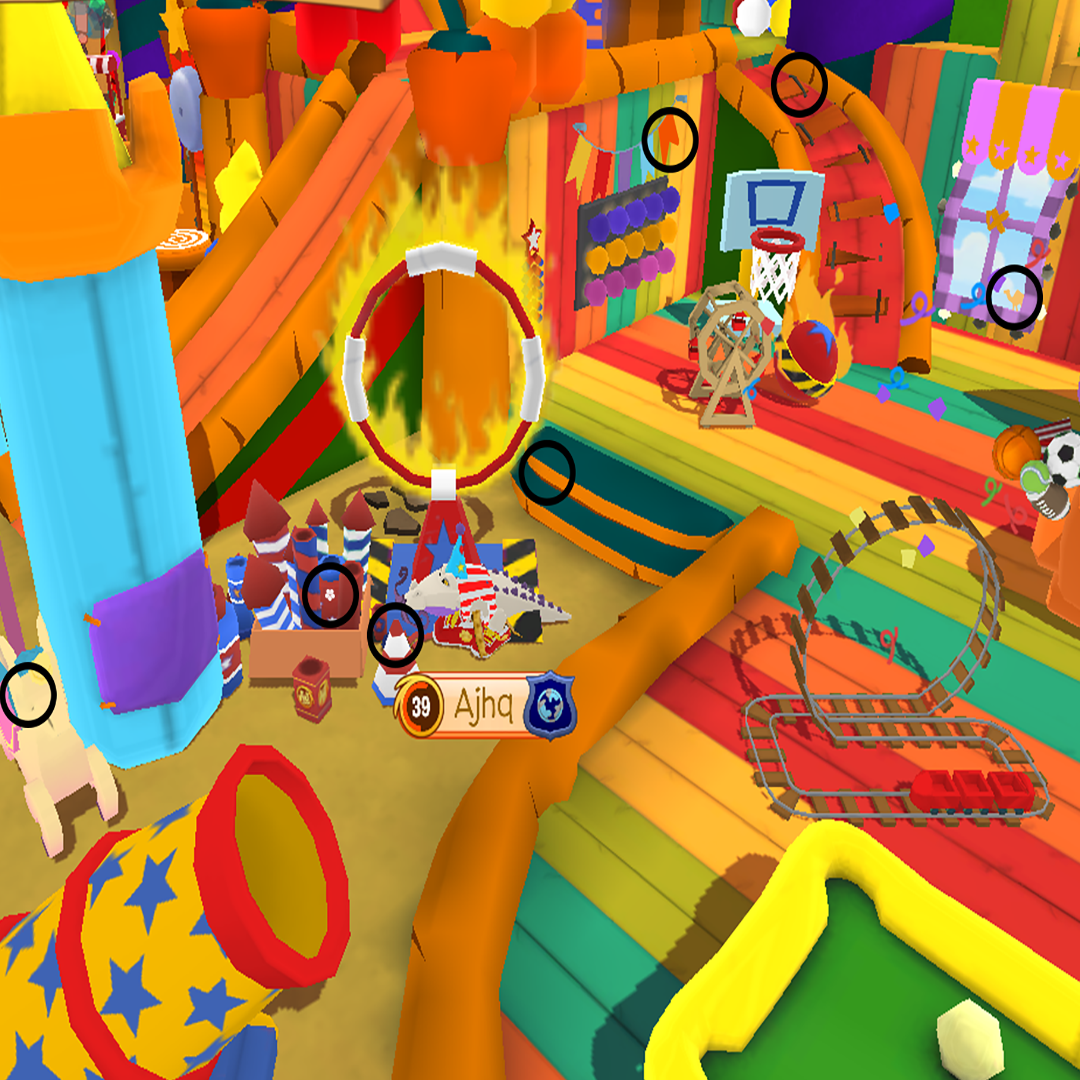 AJ Answers
black band on step
start to flower on fireworks
rocking horse's eye
red flag to orange
fixed stair crack
top of cone blue to red
camel visitor in window
AJC Answers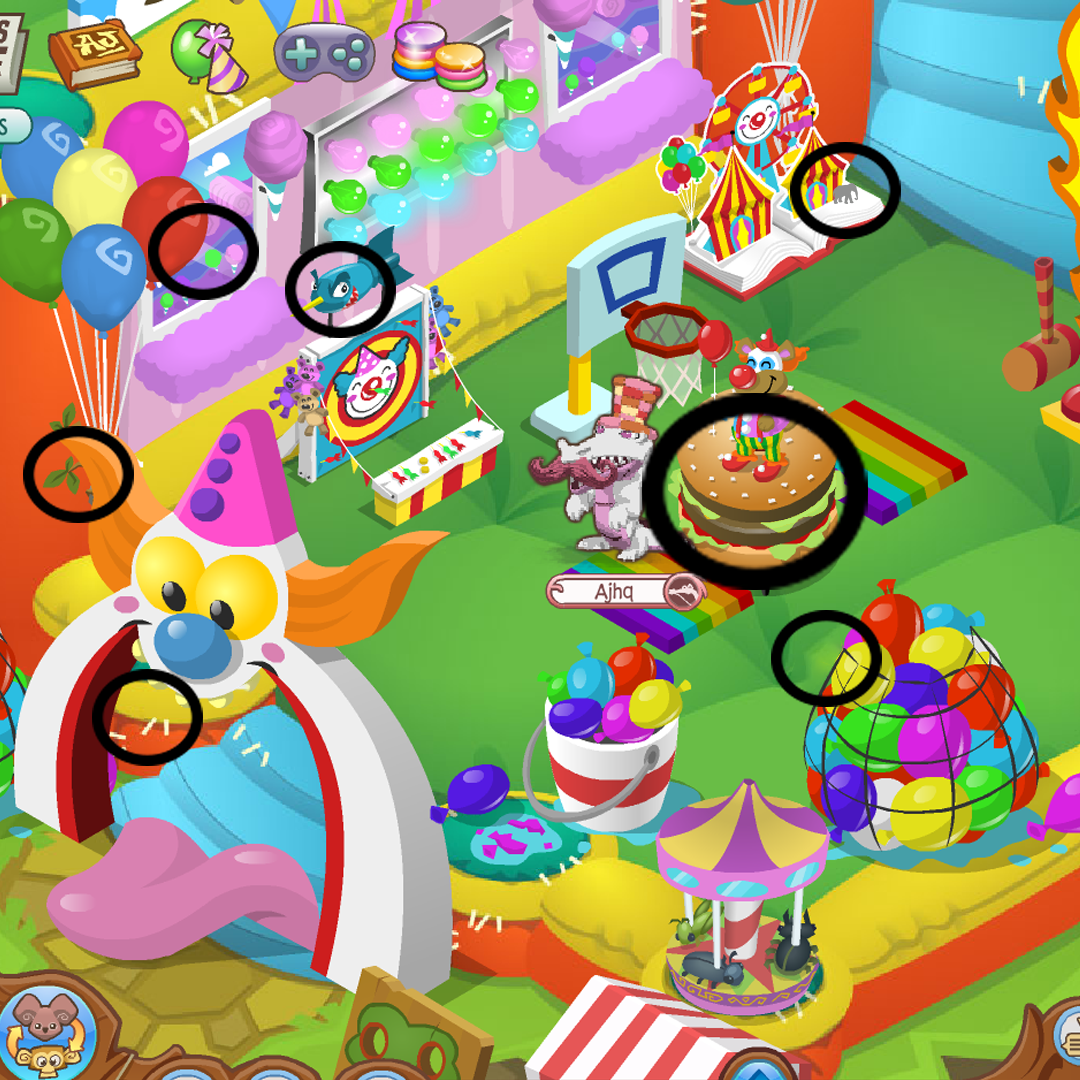 missing balloon tape
added leaf
dart's eye
cotton candy turned green
elephant on book
turned cheese into lettuce
removed bow from balloon bag