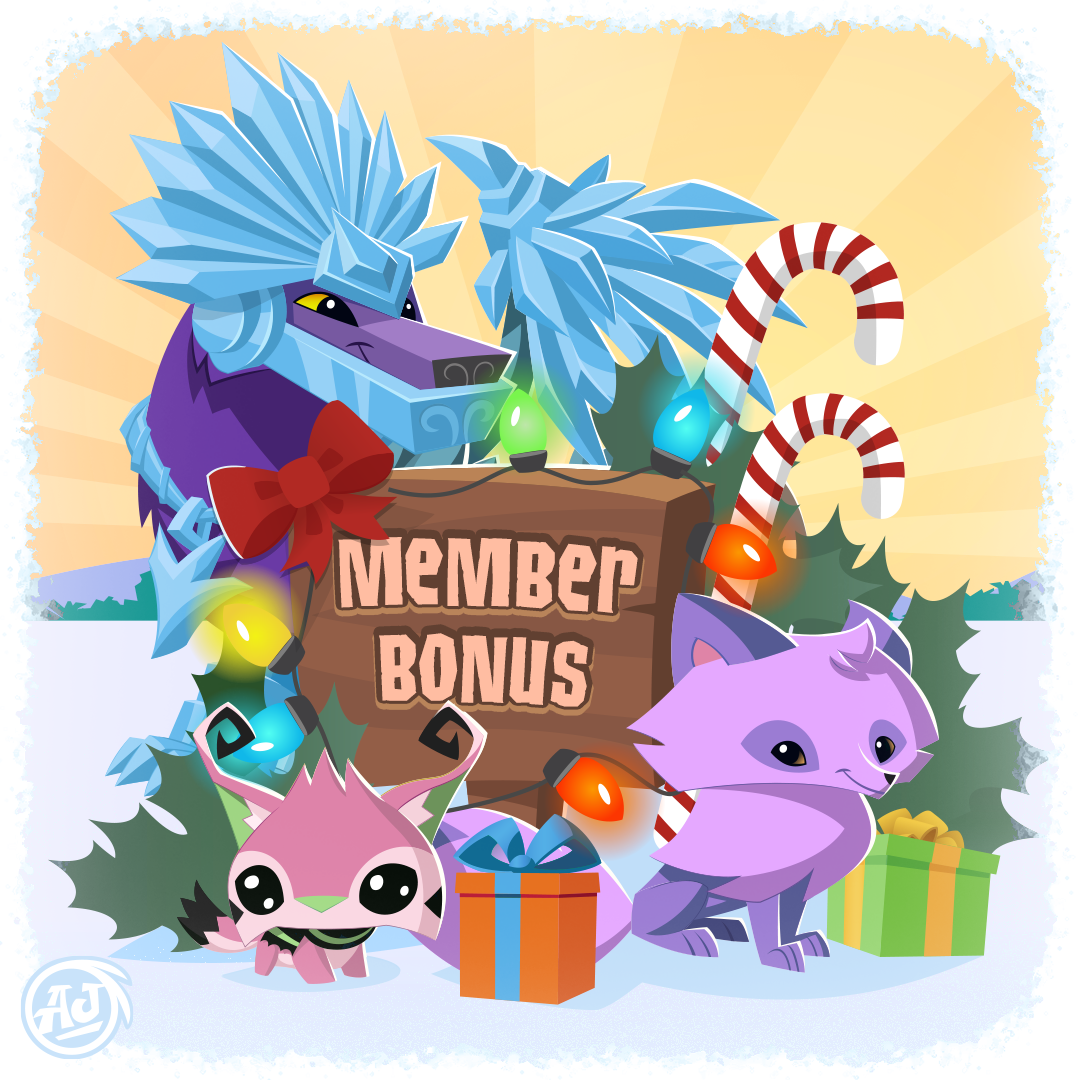 Make your Winter Dreams come true!
New and existing Members, in the month of December, will receive a SPECIAL JAMAALIDAYS BUNDLE BONUS!
All AnimalJam.com Members, in December, will receive a bonus gift of an Arctic Wolf, an Arctic Fox, a Snow Leopard, a pet Lynx, a full set of Ice Armor AND the Winter Palace Den. Wow! Don't forget Membership at AnimalJam.com also gives you Membership in Play Wild, along with a stack of Sapphires, Daily Member Gifts in Play Wild
and the ability to create and join Packs.
Give the gift of Membership!