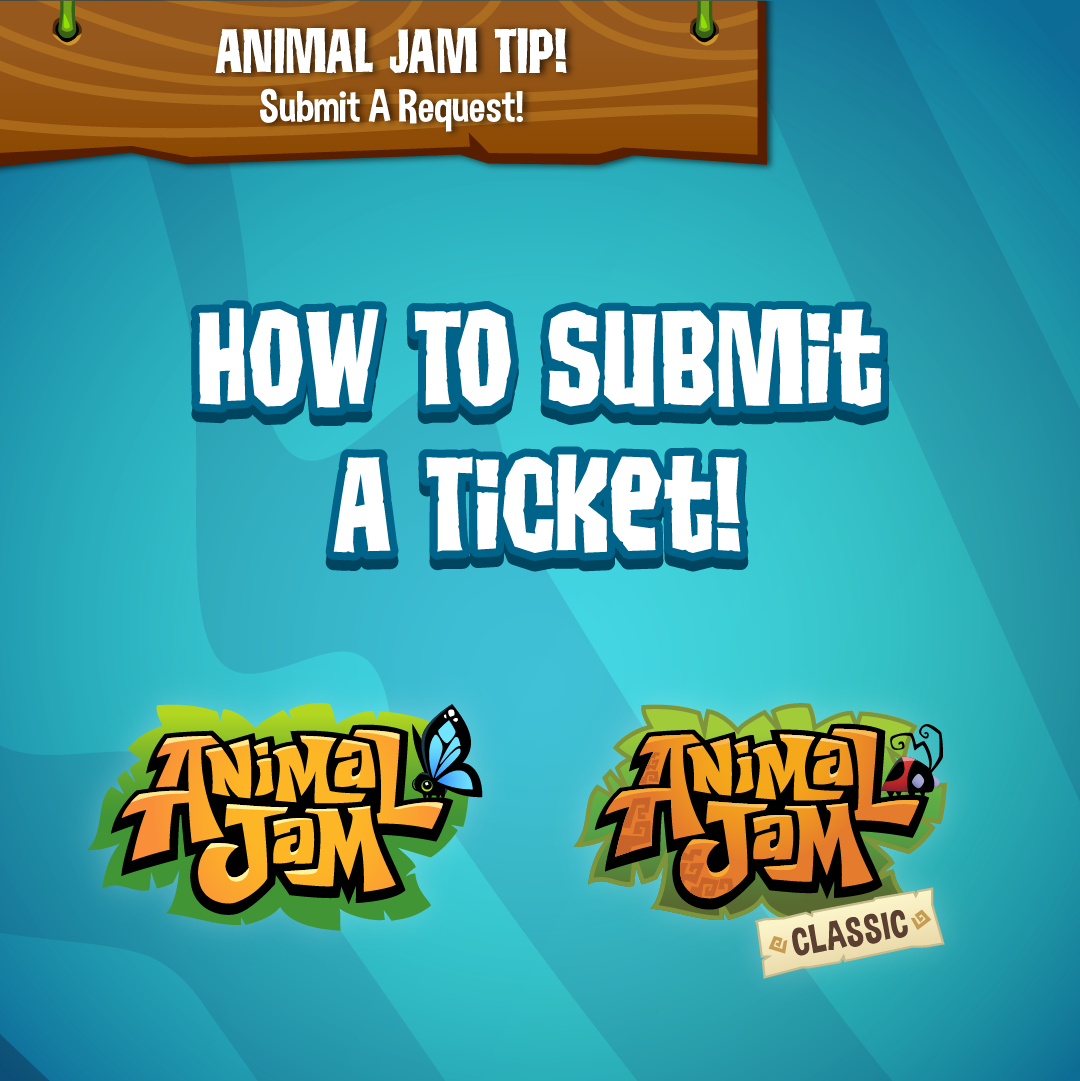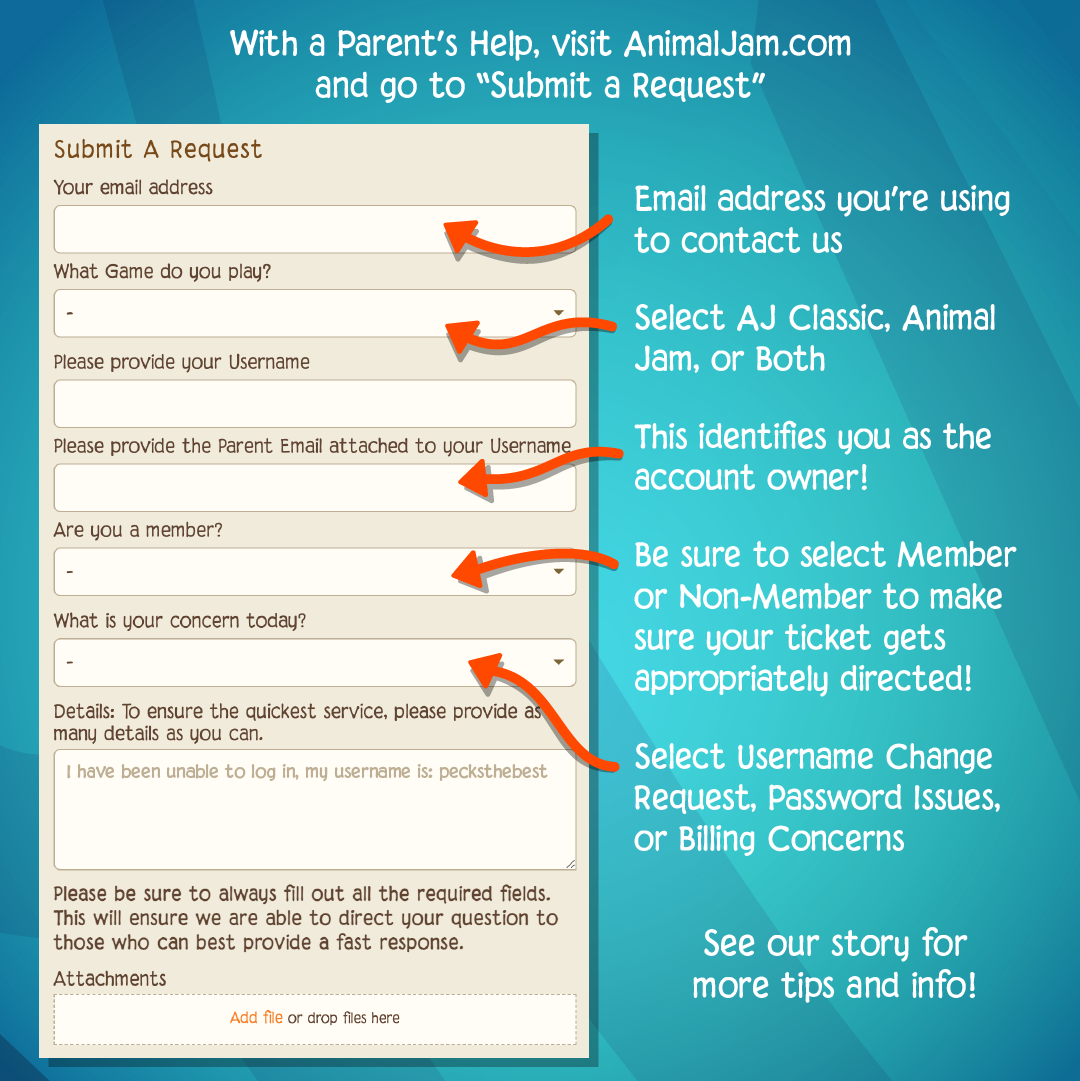 How to submit a ticket? When you experience an issue or have a question that is not addressed through our Help section please create a ticket with your parent. You can find the ticket form at the bottom of any Help article. Click the link and provide the following information:
-The email address you're using to contact us -Select which game Animal Jam, Animal Jam Classic or both -Parent email to identify you as the account owner -Select Member or Non-Member to direct your ticket to the appropriate team -Select the reason you are contacting our team by scrolling through the drop-down -In the text box describe your reason for contact in a short sentence or a few bullet points.
How soon will you receive a response? -Weekdays: 48-72hrs -Our weekday response time does not include weekends or holidays
What to know when contacting our support team? Helpful tips here.