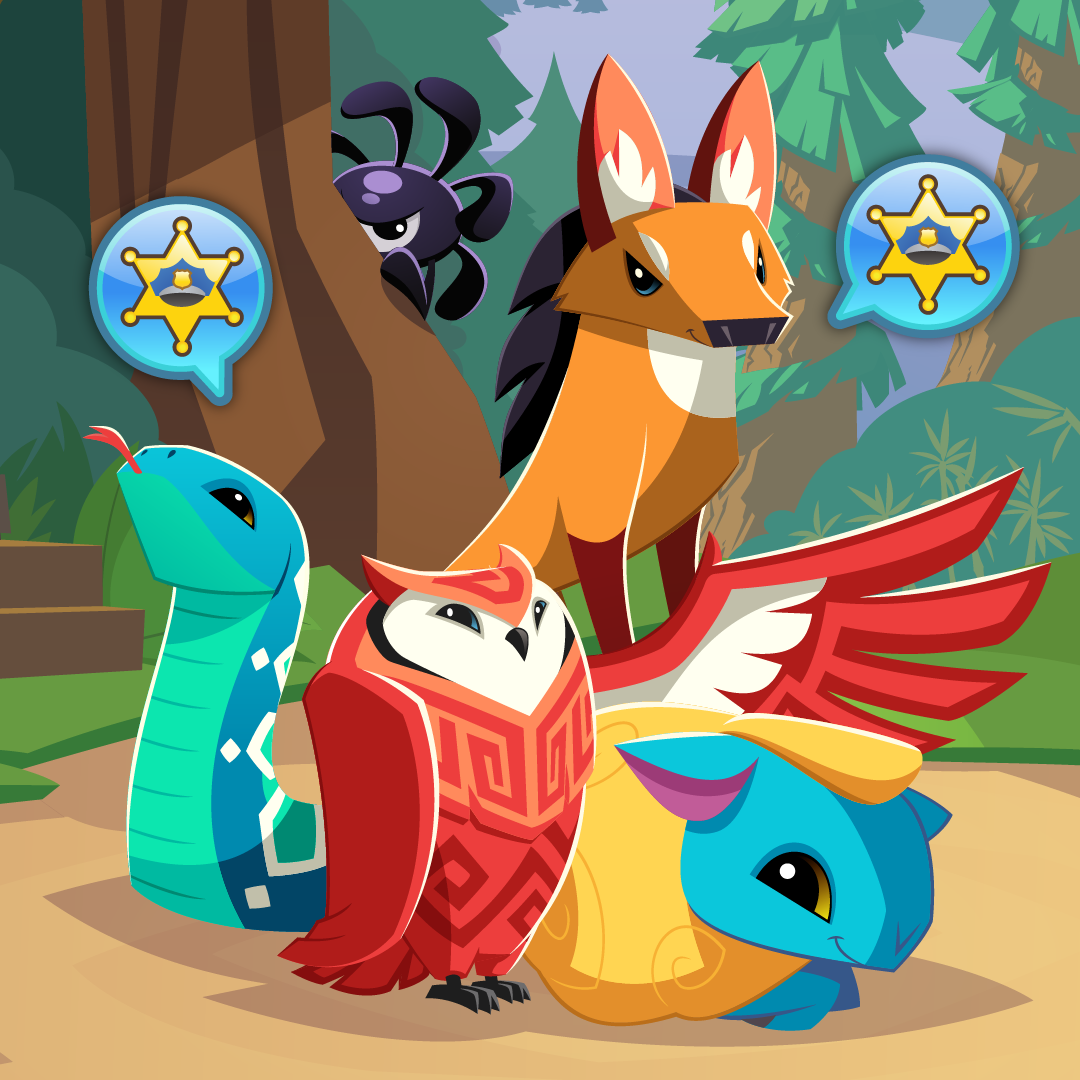 There is a lot going on in the world with the Coronavirus and we know many of you may be spending more time at home these days. It is natural to have concerns about the world around you and talk in game, with your buddies, about those issues that are directly affecting you. Animal Jam and Play Wild are safe playgrounds in which you can hang out with your friends and have fun.
Some people may talk inaccurately about the Coronavirus or even try to scare or bully you with false information. Our moderation team is always hard at work, keeping Jamaa a safe place for you to have fun. Not everything someone may say in-game, about the Coronavirus, is necessarily true nor accurate. We encourage you to talk to your Parents, or a trusted adult, if you have question or concerns about the Coronavirus and the changes occurring in many of our daily lives.
If someone is bothering you, please always use the report icon on their player card and report the incident to our moderation team. We investigate all reports here at AJHQ. Just as you are doing your part in the world outside to wash your hands and stay home if you are not feeling well, we ask you do your part in Animal Jam and report other players who might be seeking to cause trouble in a time that is stressful for everyone. Hang in there Jammers and see you in game!