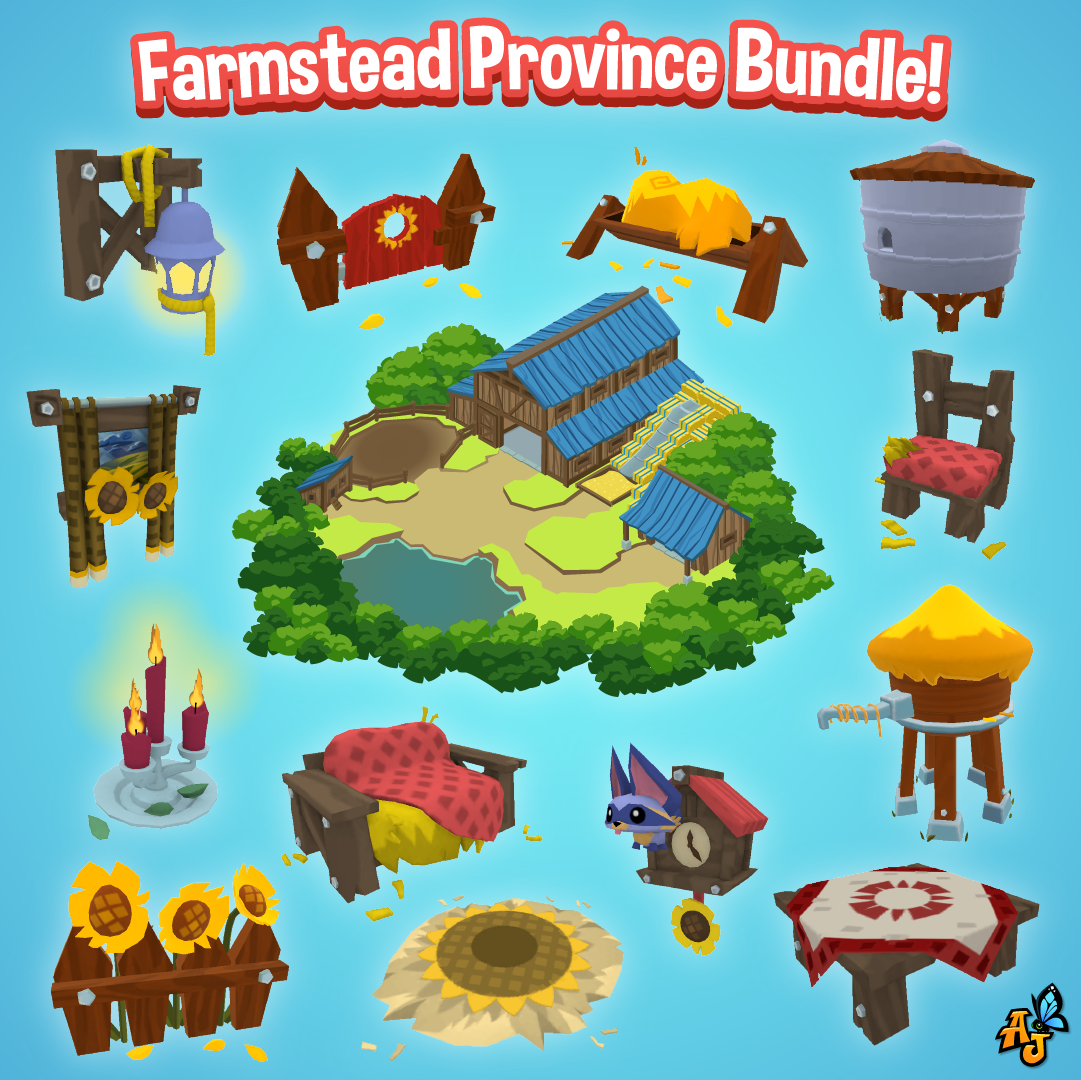 Get ready for country fun with the Farmstead Province! This new Animal Jam den has plenty of room to roam, and you can find it in the Sapphire Shop!
For the full farm experience, check out the Farmstead Province Bundle! It comes with the new den, music, and a hearty helping of exclusive den items that won't be found anywhere else!
Which of your country pets will call this new den their home?