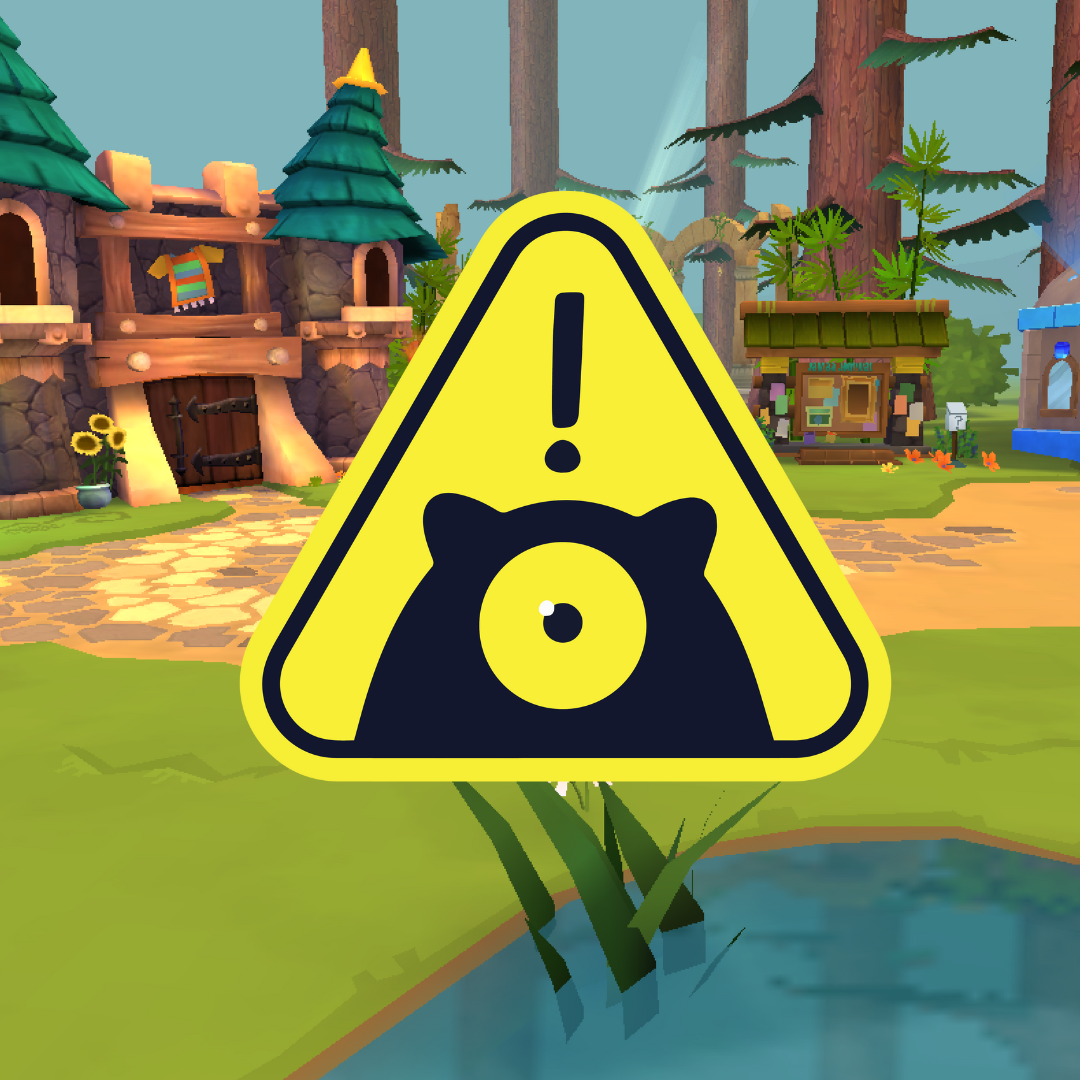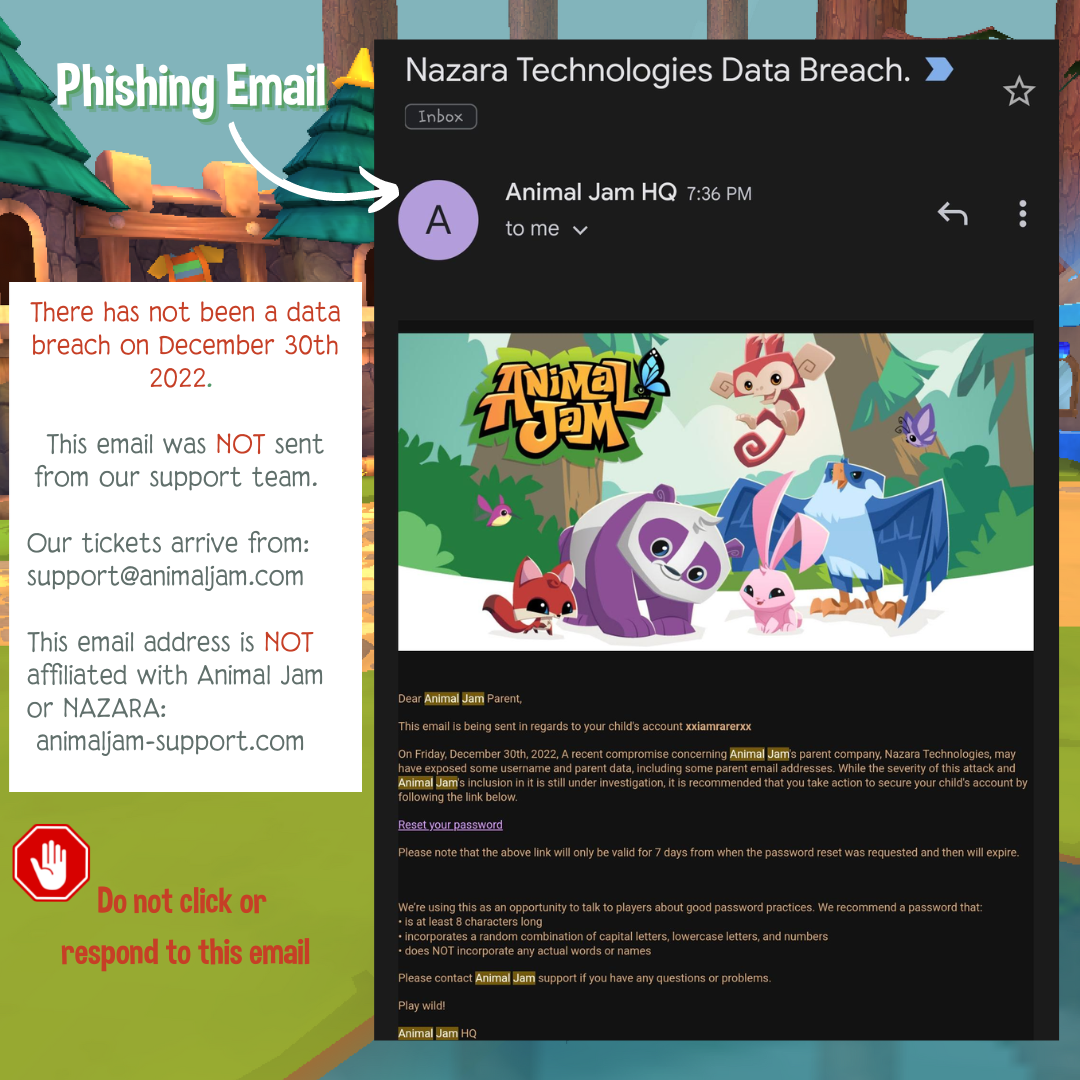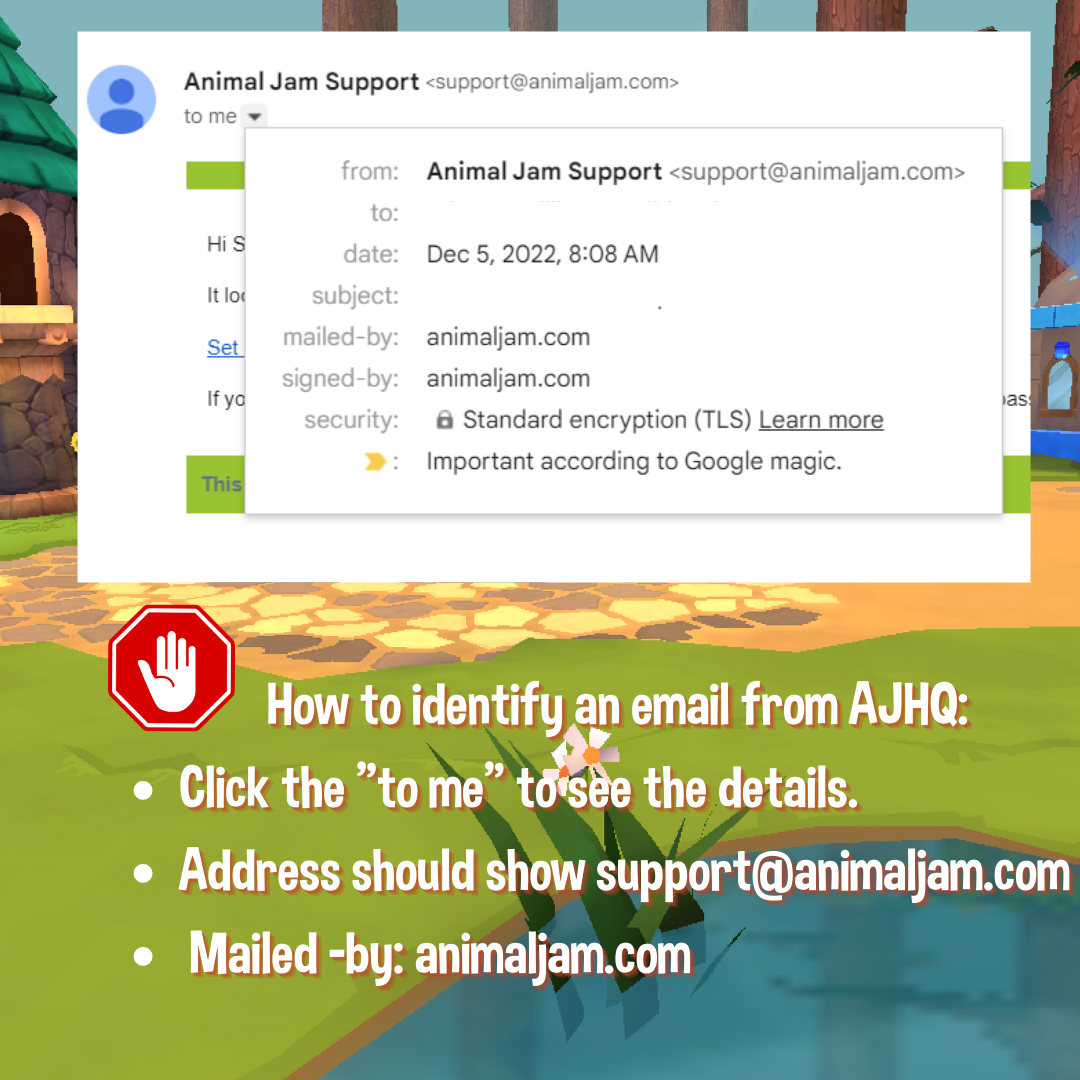 CAUTION: There has NOT been a data breach! There is a phishing email circulating encouraging players to click on a link to change their password. Avoid clicking links from any suspicious emails or phishing sites asking you for your account info promising free membership, rare items, or currency. This email showing on the second slide was NOT sent from our support team.
Our tickets arrive from: support@animaljam.com
This email address is NOT affiliated with Animal Jam or NAZARA: animaljam-support . com Rest assured there has not been a data breach since 2020.