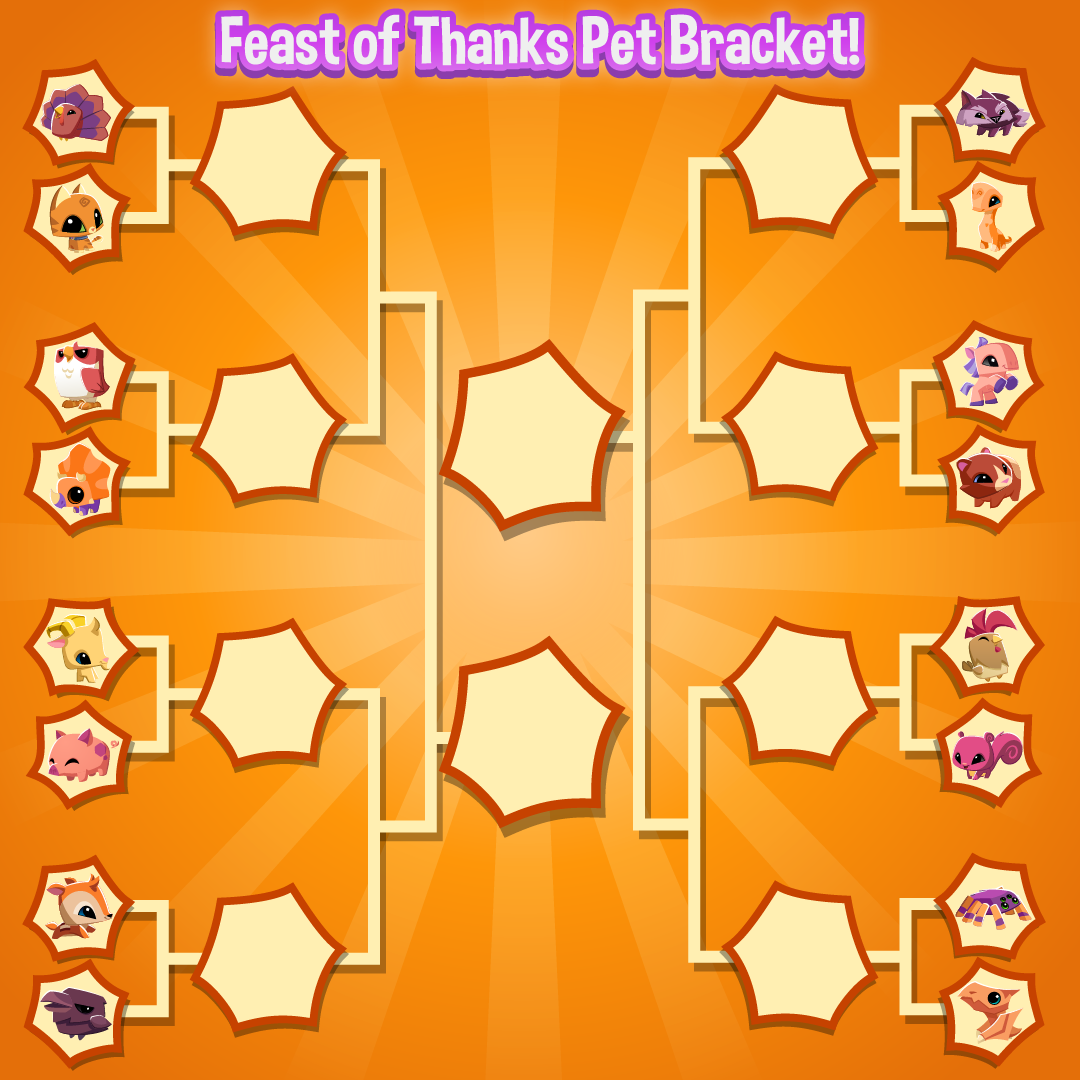 Are you ready for a Feast of Thanks Pet Bracket challenge? Here's what you do:
-Comment below calling out what your favorite pet is from this bracket and why.
Tomorrow we will update the grid with the new bracket and you keep rooting for your favorite pet! Show these pets some love!