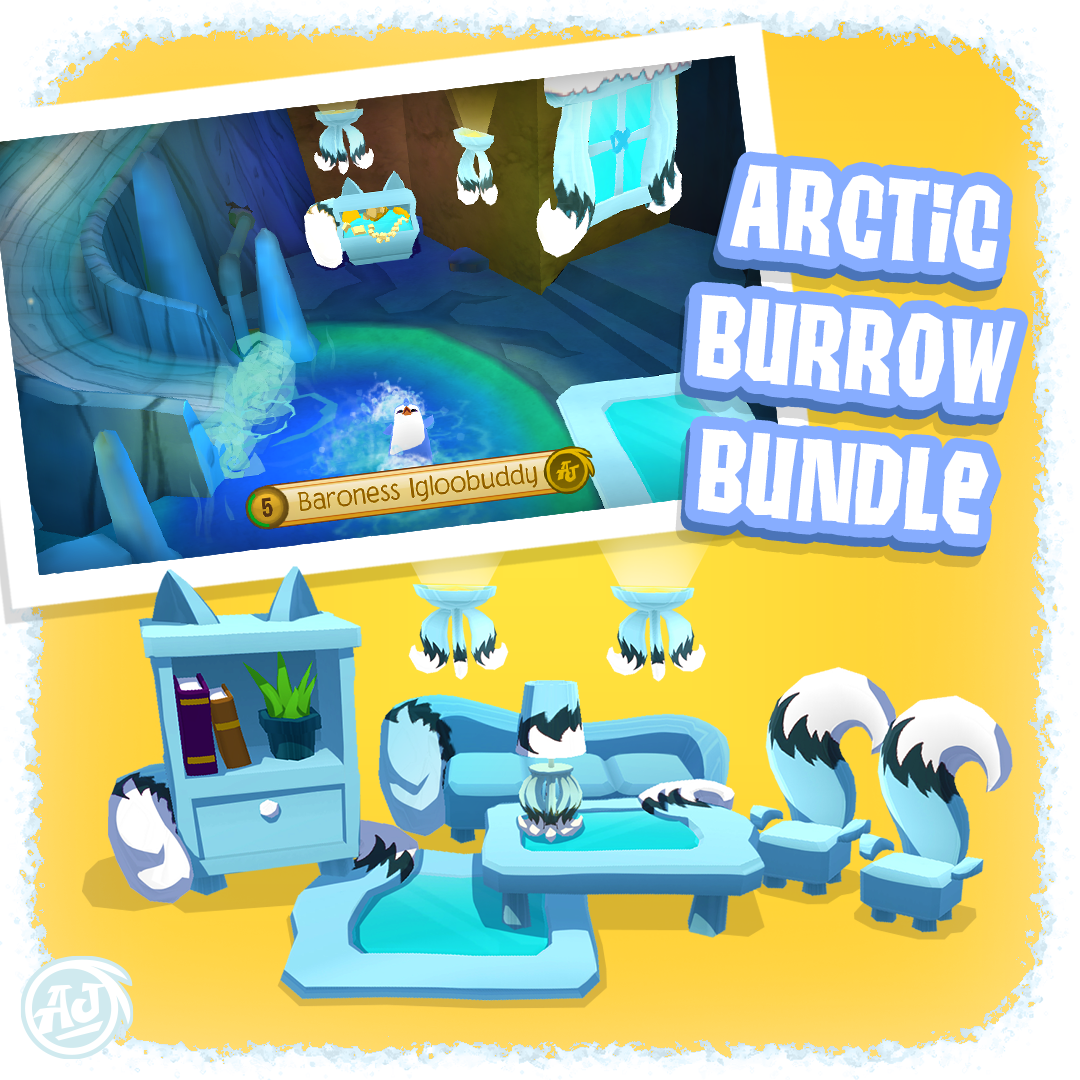 Have you checked out the new Arctic Burrow Den in Play Wild?
The Arctic Burrow Bundle, available in the Sapphire Shop, comes with arctic furniture perfect for chilling, cool den music and more; perfect for a Jamaalidays party with all your buddies.
Log into Play Wild and check out the new den, Packs and
don't forget your Jamaalidays Daily Gifts!