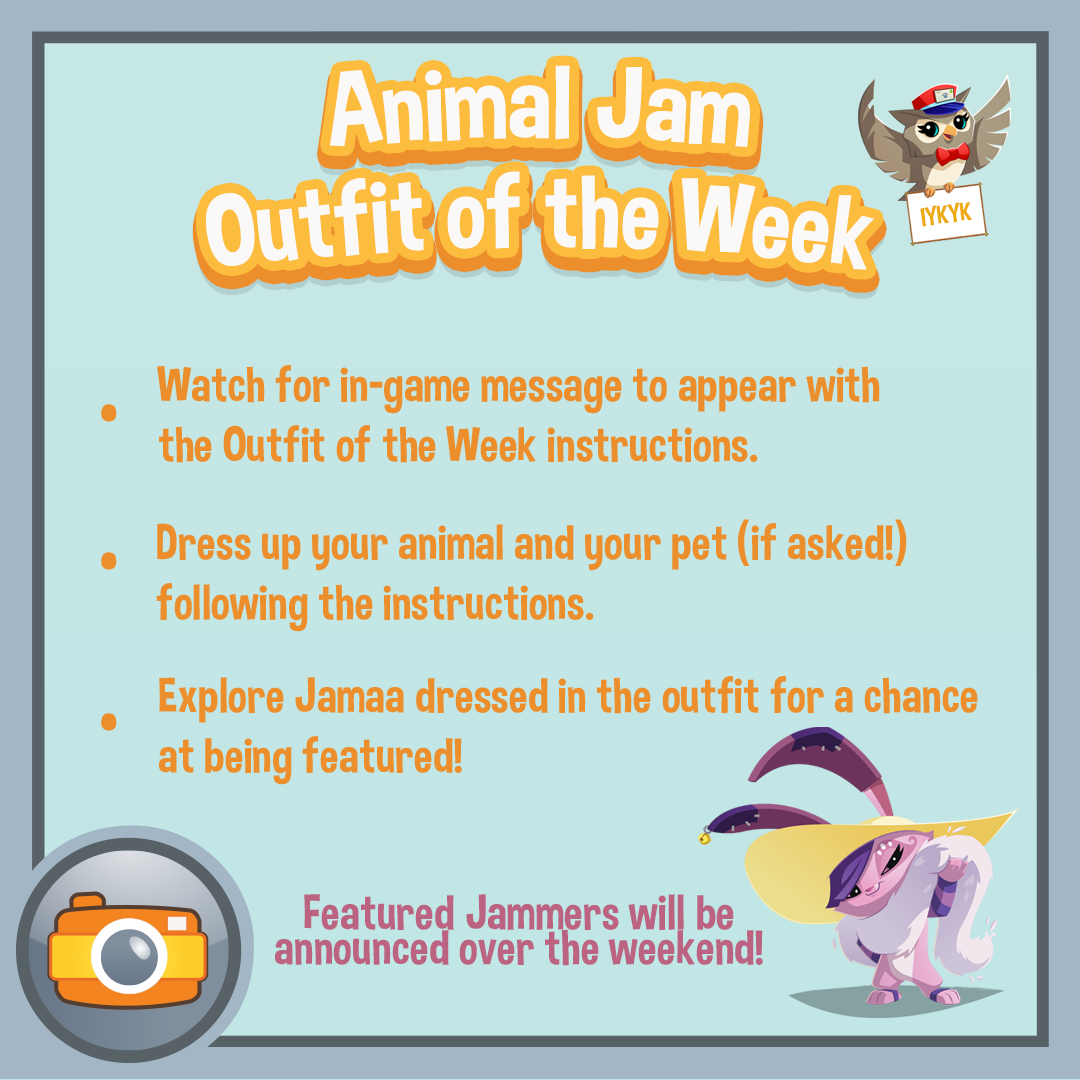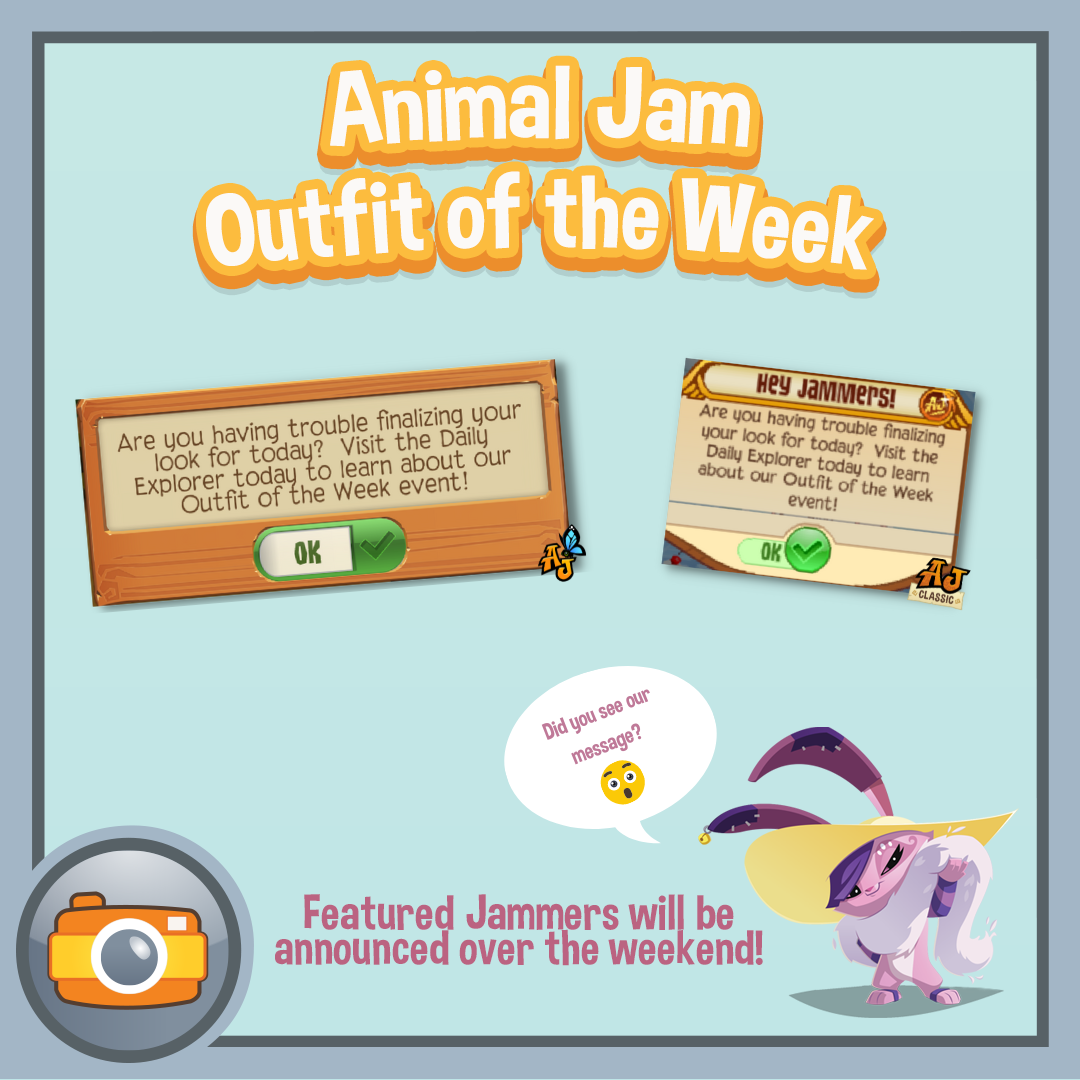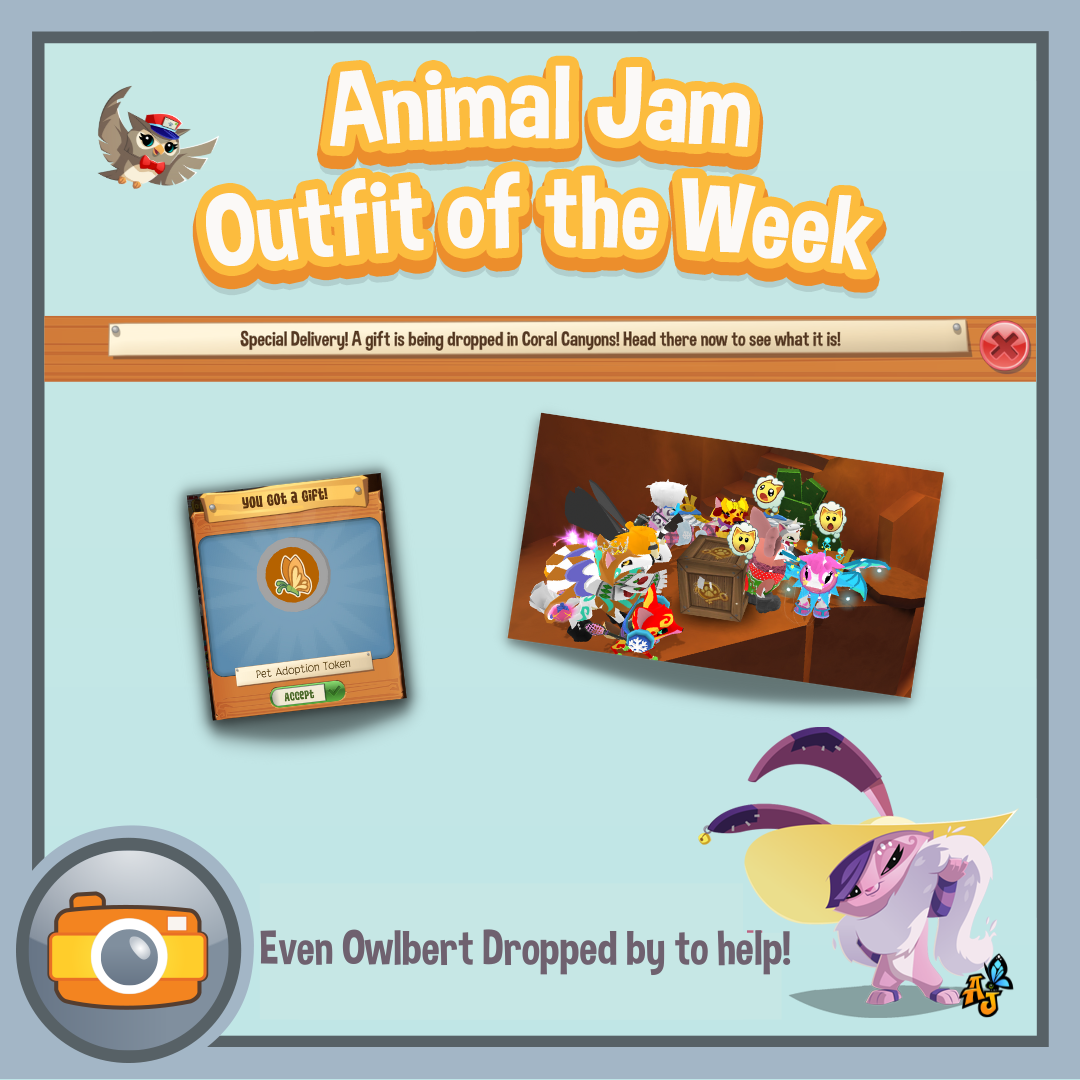 Test your accessorizing skills with today's Outfit of the Week event! Here's what you need to know!
-Watch for in-game messaging to appear in Animal Jam and Animal Jam Classic with the Outfit of the Week instructions.
-Dress up your animal and your pet (if asked!) following the instructions
-Explore Jamaa dressed in the outfit for a chance at being featured!
AJHQ cannot wait to see your creative style! Winners will be featured this weekend!