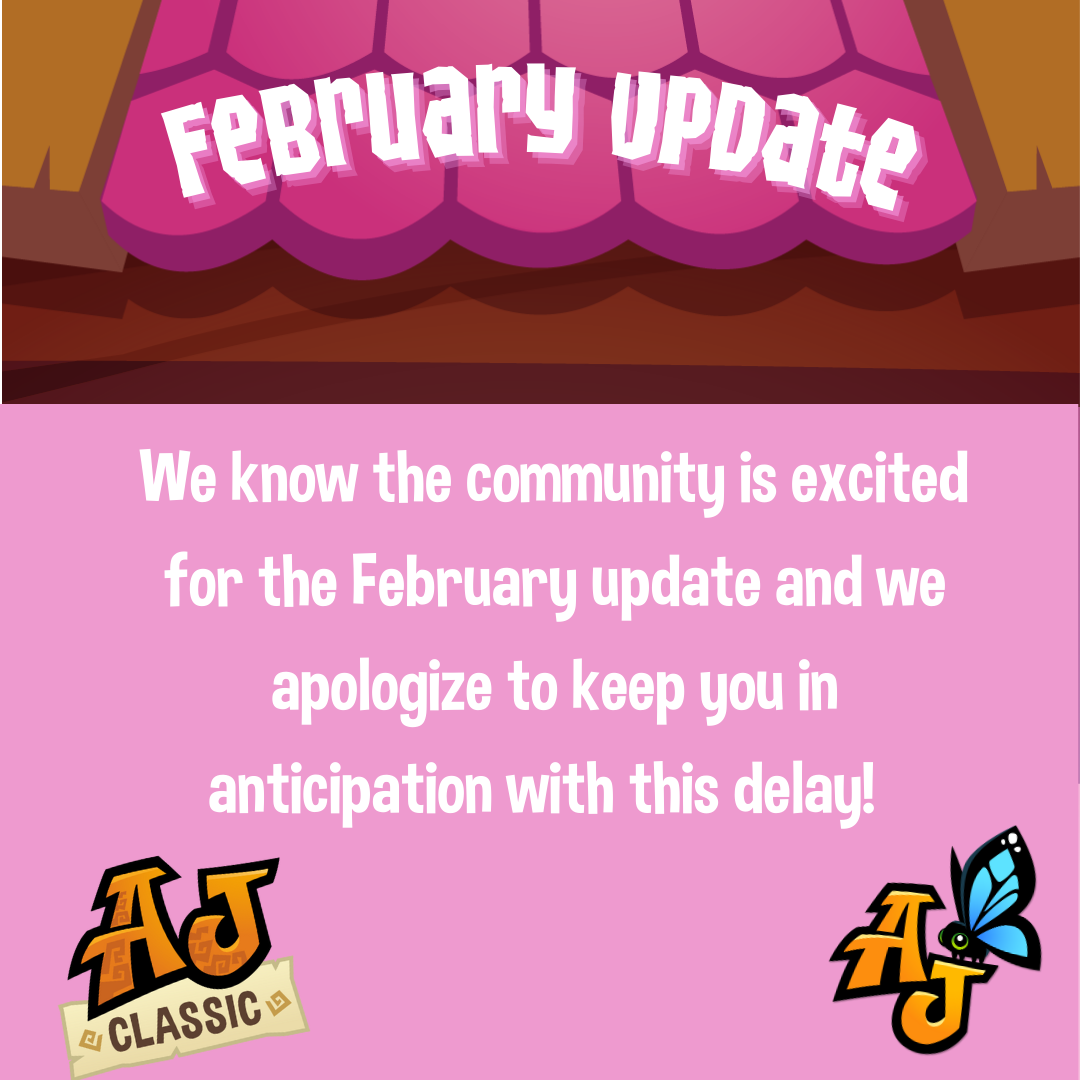 Animal Jam and AJ Classic's February Update is on it's way!
AJ Currently live on:_
Steam
Mac and PC desktop
Amazon
IOS 
Google - Resolved and update is live: Thank you for the reports! The team is aware the PFP is the only update, at this time, within the google app store. We are currently in communication for resolution. 
Classic is awaiting update.
2/6 update: February Update is live!
2/6 update: Good news!  Update will go live this morning just in time for you to gather up your Rare Item Monday!  Thank you everyone for being patience as we worked to resolve the issue!
2/3 update: *We appreciate your patience while you await the arrival of our Friendship Festival content. We are currently experiencing a technical issue and our team is working to resolve the issue.  Please watch here for further updates on Monday 2/6. *
In the meantime, remember:
-Once one of your devices updates, you won't be able to log onto other devices until they have the same update.
-Until everyone is playing the same version, you may not be able to locate, interact with, or visit some of your Buddies.
-You won't lose Daily Spin prizes on either version of Animal Jam.
-Uninstalling and reinstalling will NOT make the update arrive faster, and it could cause you to lose saved Masterpieces.