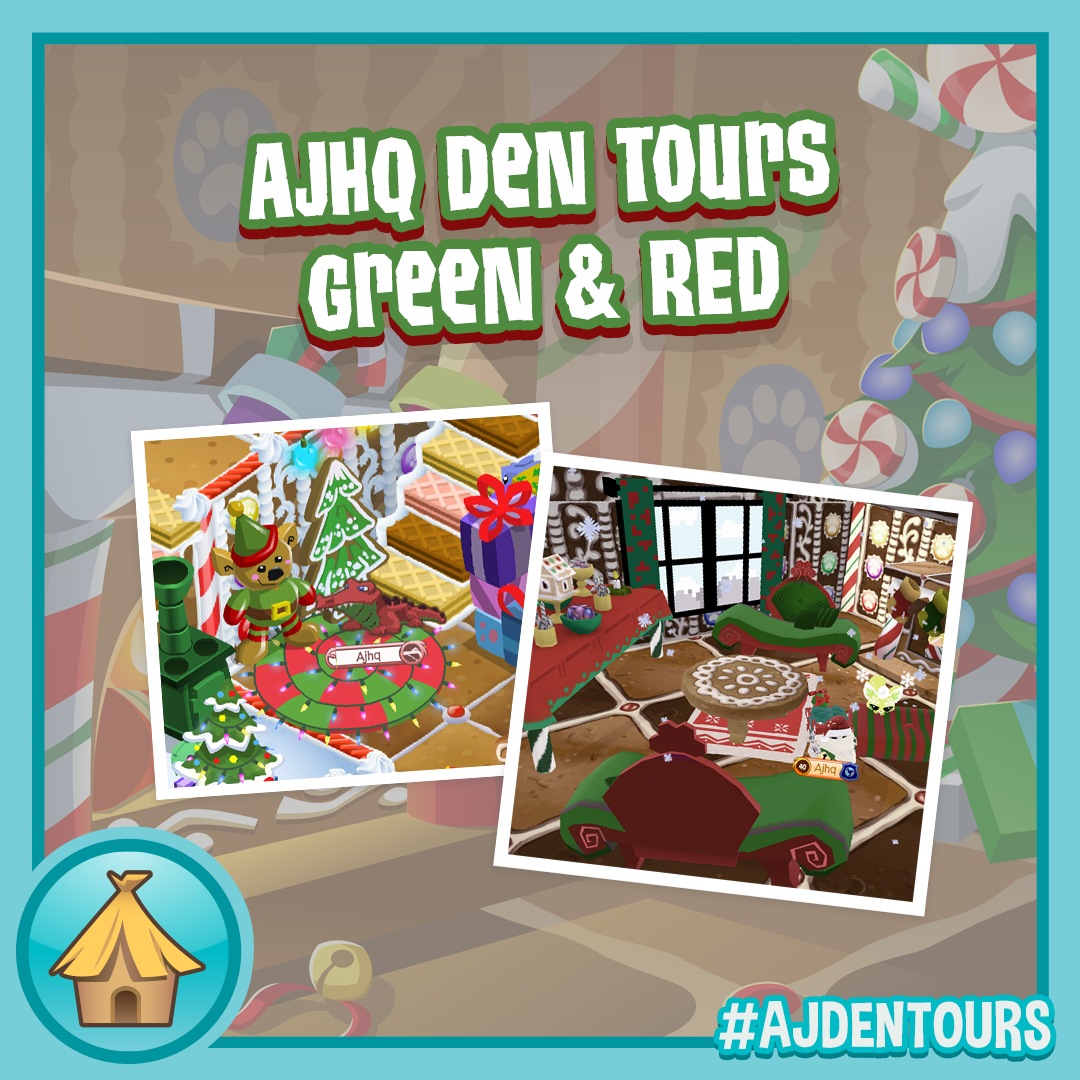 The Jamaalidays are coming, they're here once again, Embark out with us and take a tour of some dens!
AJHQ Den Tours Green & Red edition. Deck the "halls" in your Animal Jam or Animal Jam Classic dens with Green & Red den items in celebration of the Jamaalidays! Here's how to enter:
Unlock your den
Comment below with your username & which game your den is in
We will be featuring the winning Epic Dens on December 20th and 23rd!