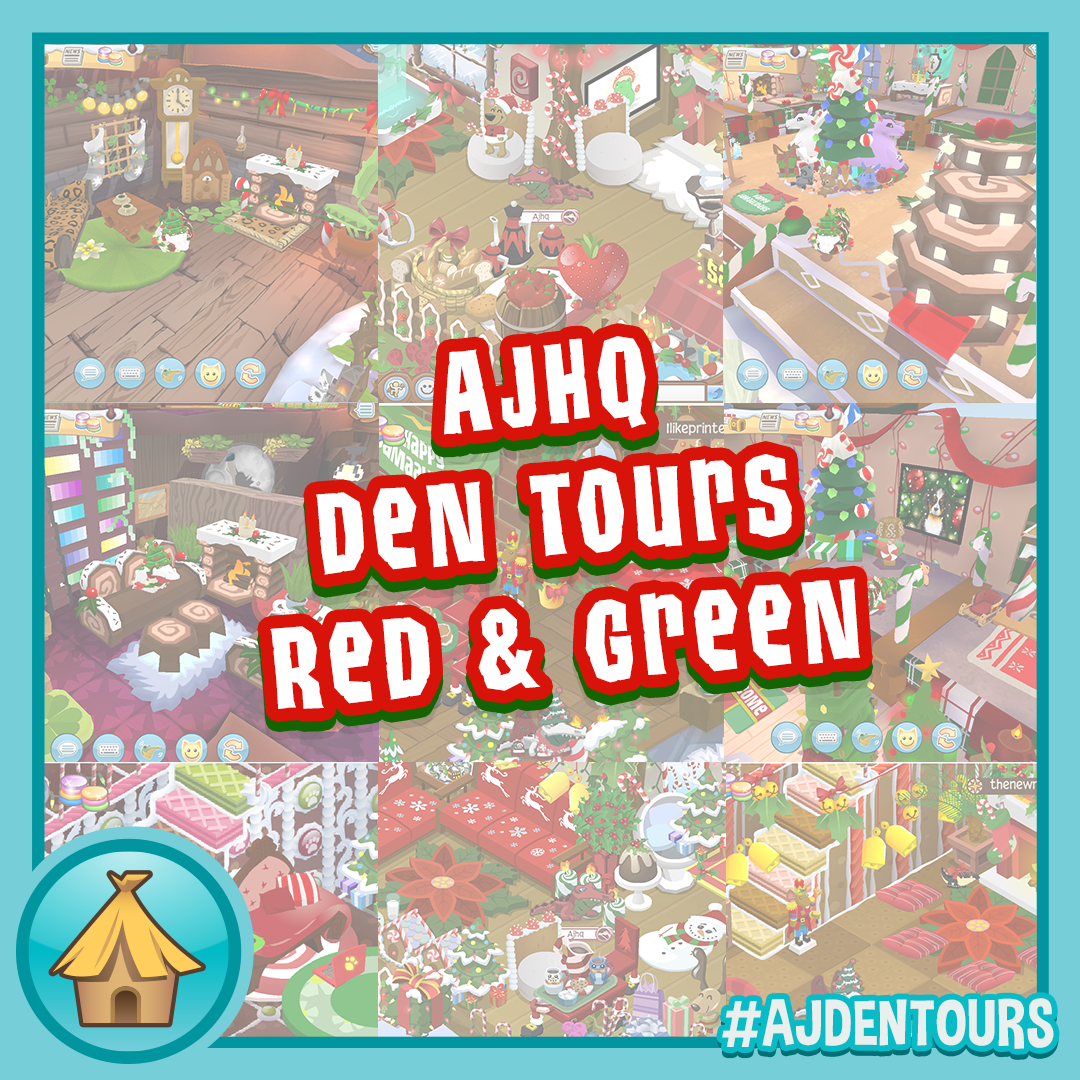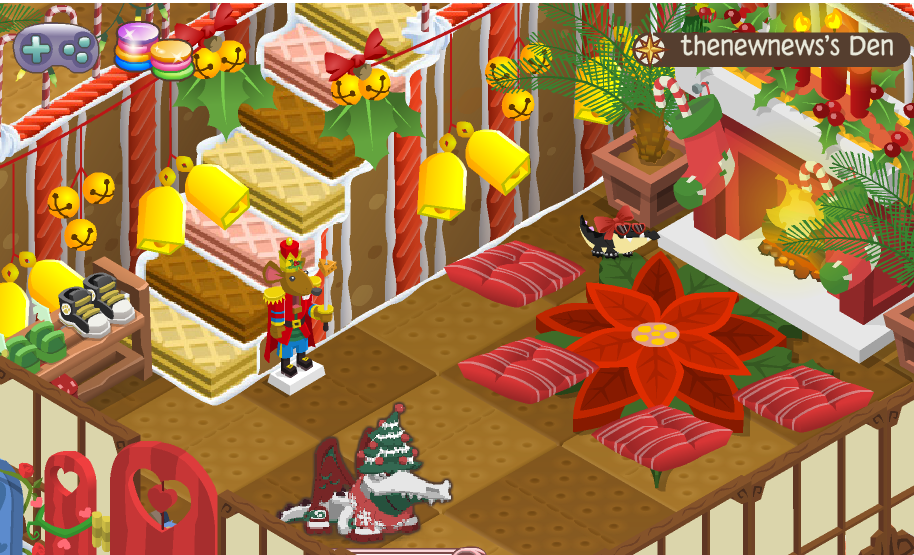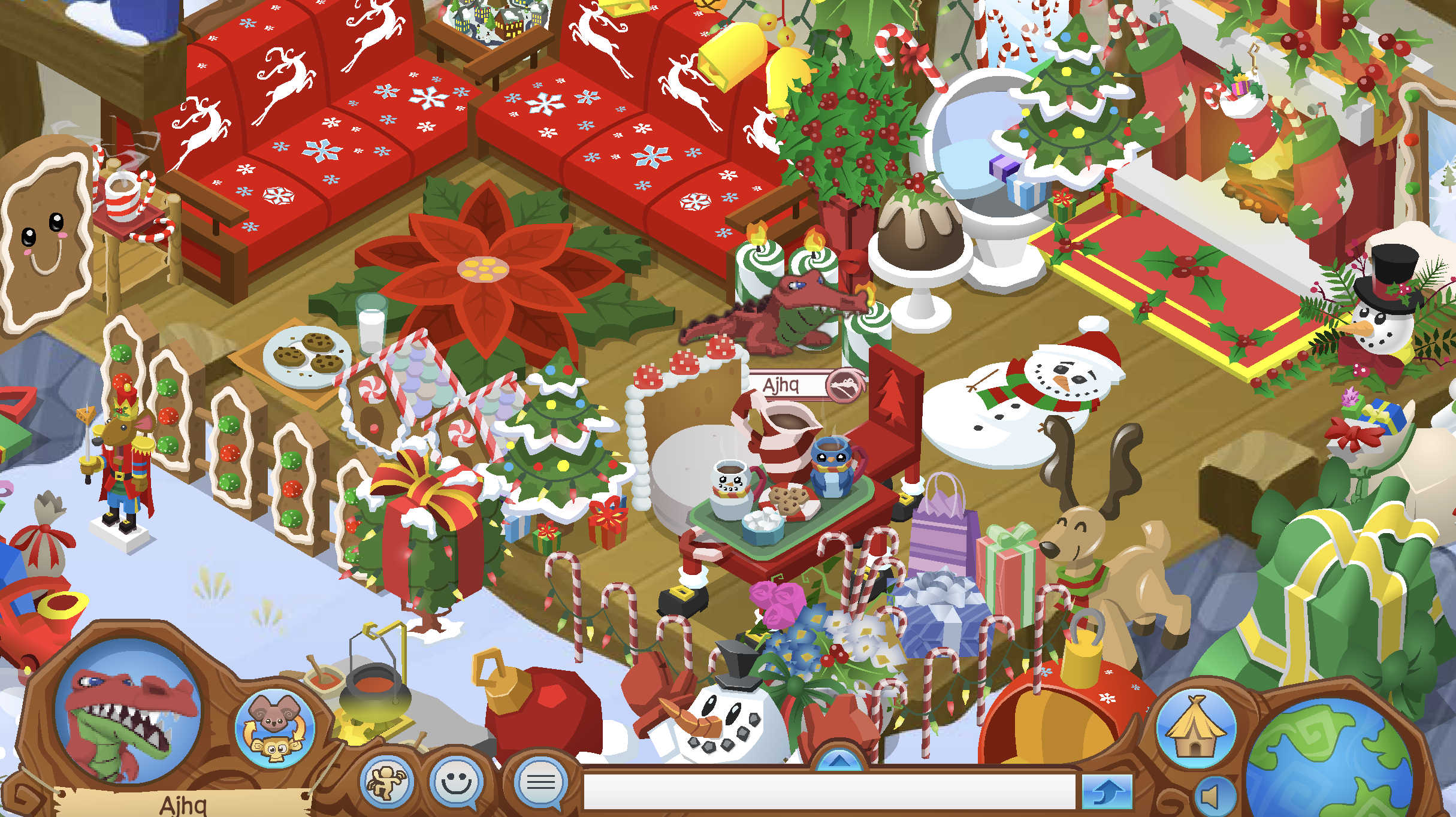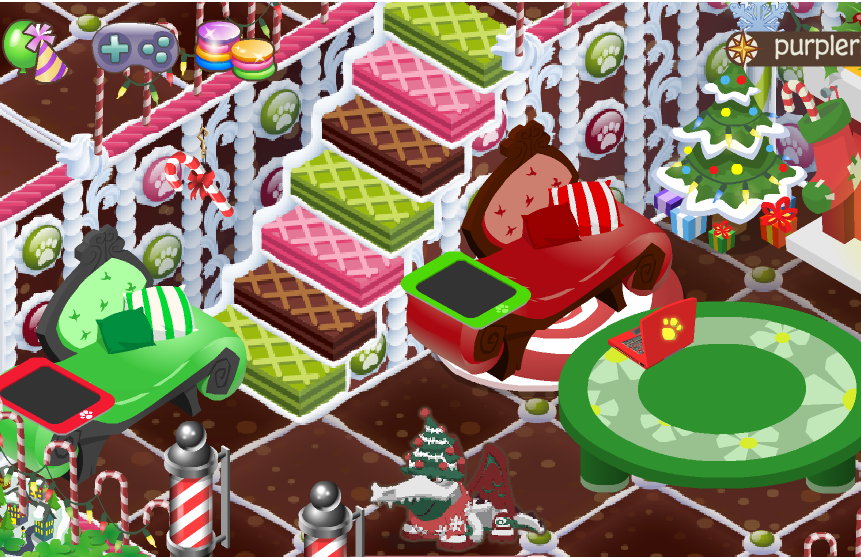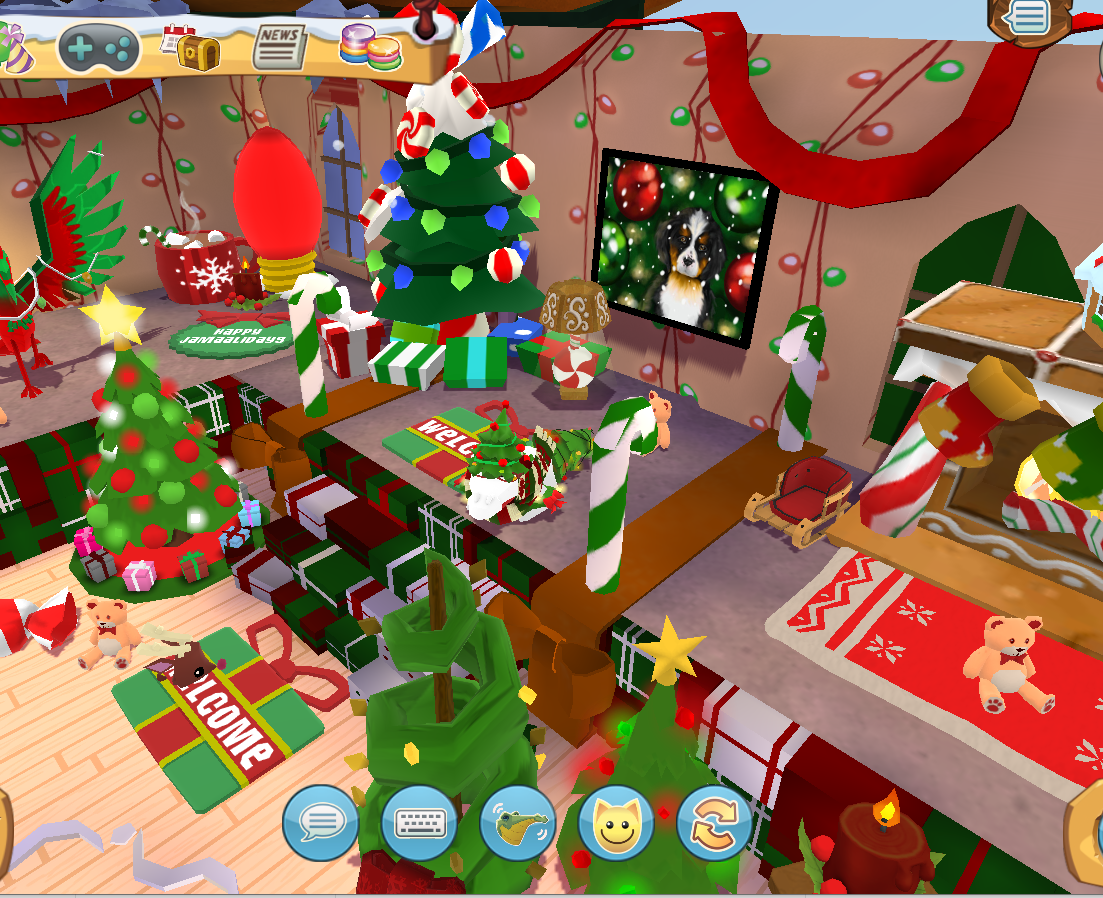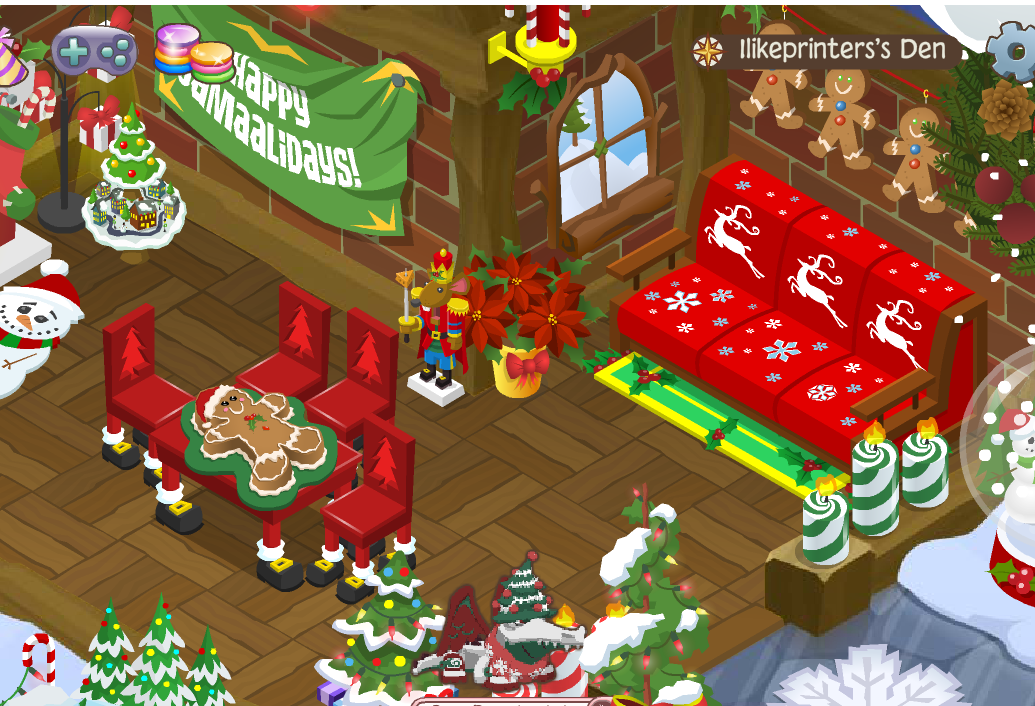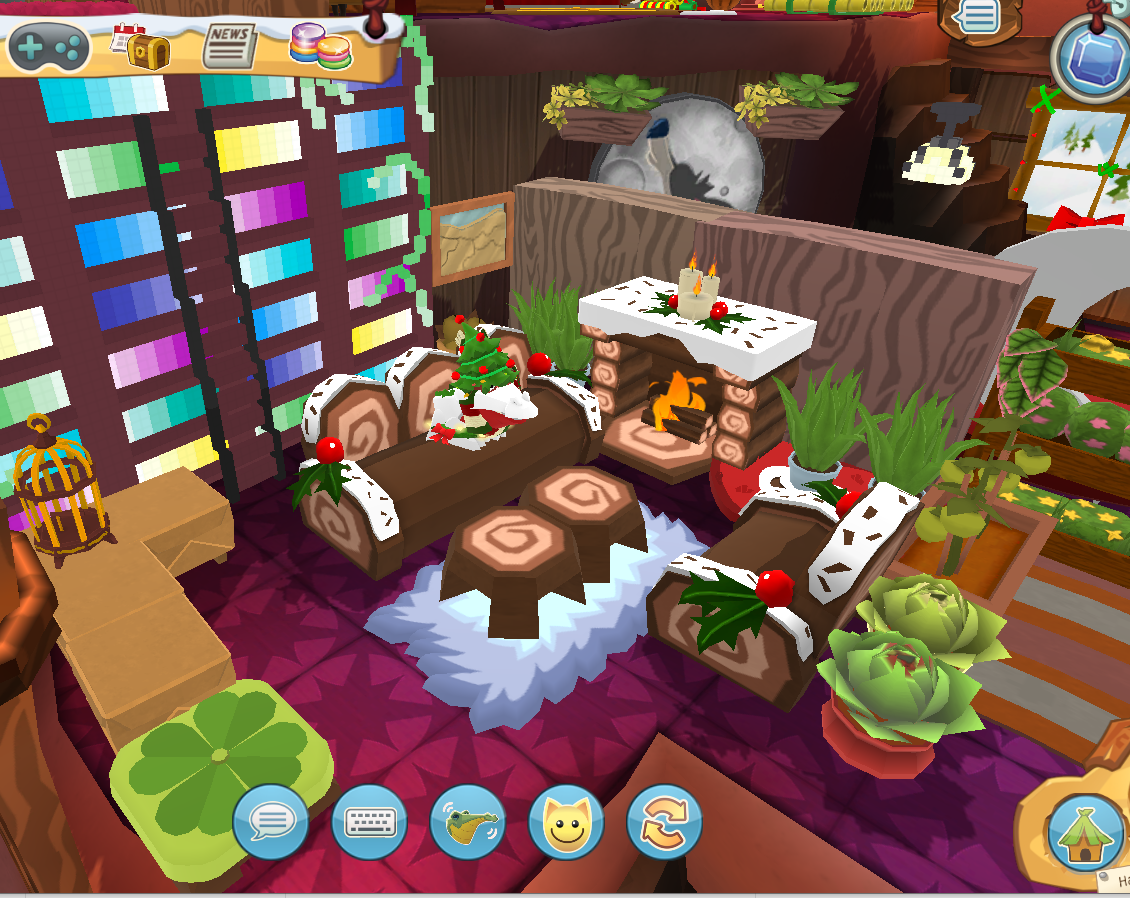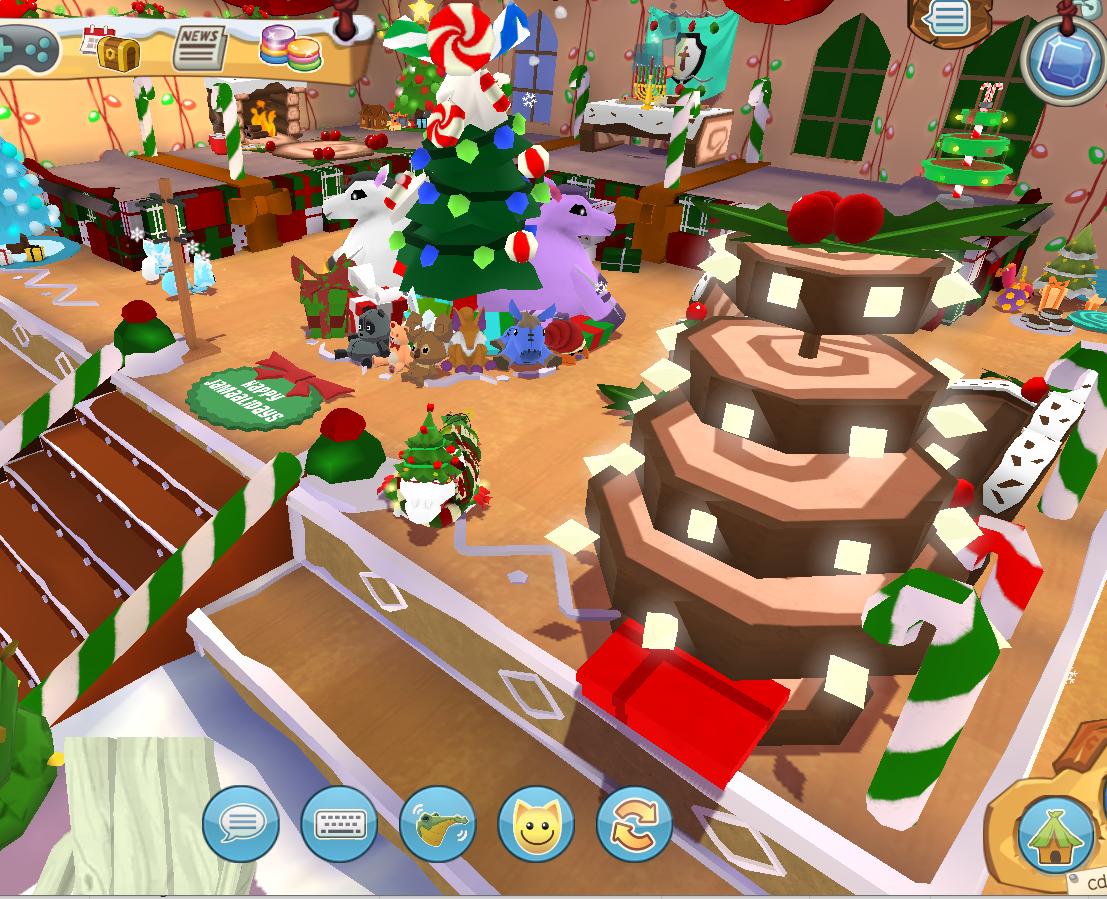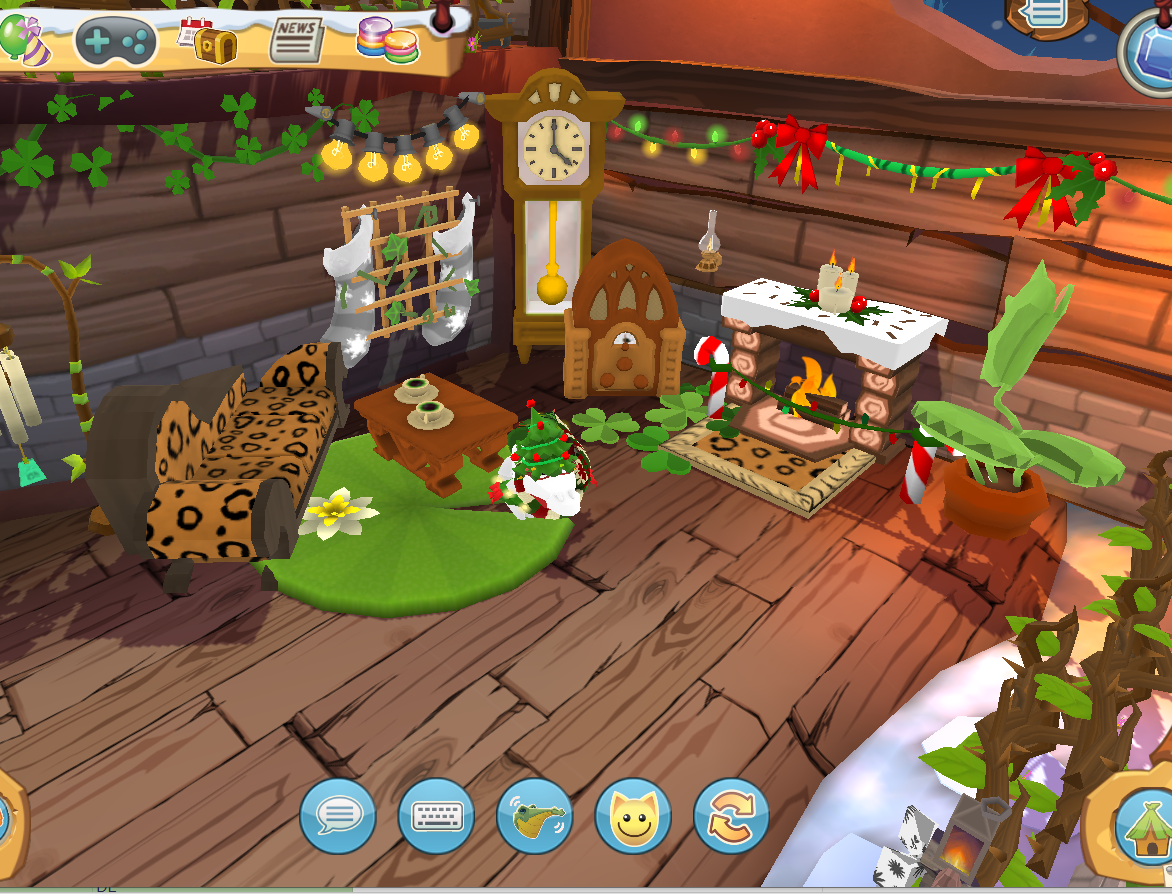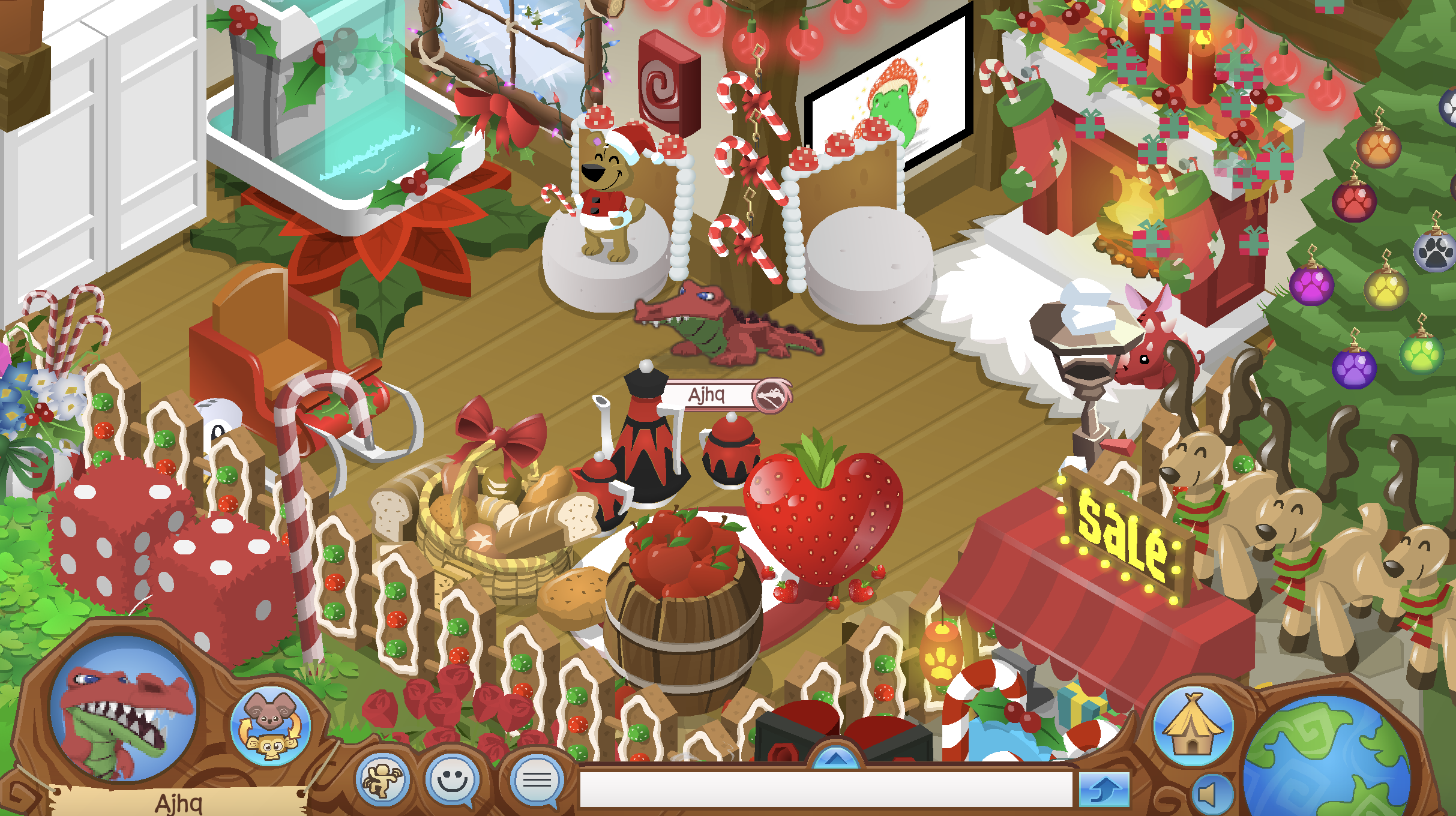 AJHQ Den Tours Green & Red edition begins with these decked out dens by aquarius2468, bubbygale, cdershem, hazzyiscrazyy, Iloveprinters, kawaiipaws863, purplering10, sillyjoy, and thenewnews!
Deck the "halls" in your Animal Jam or Animal Jam Classic dens with Green & Red den items in celebration of the Jamaalidays! Here's how to enter:
Unlock your den -Comment below with your username & which game your den is in -We will be featuring the last round of #AJEpicDens on December 23rd!!