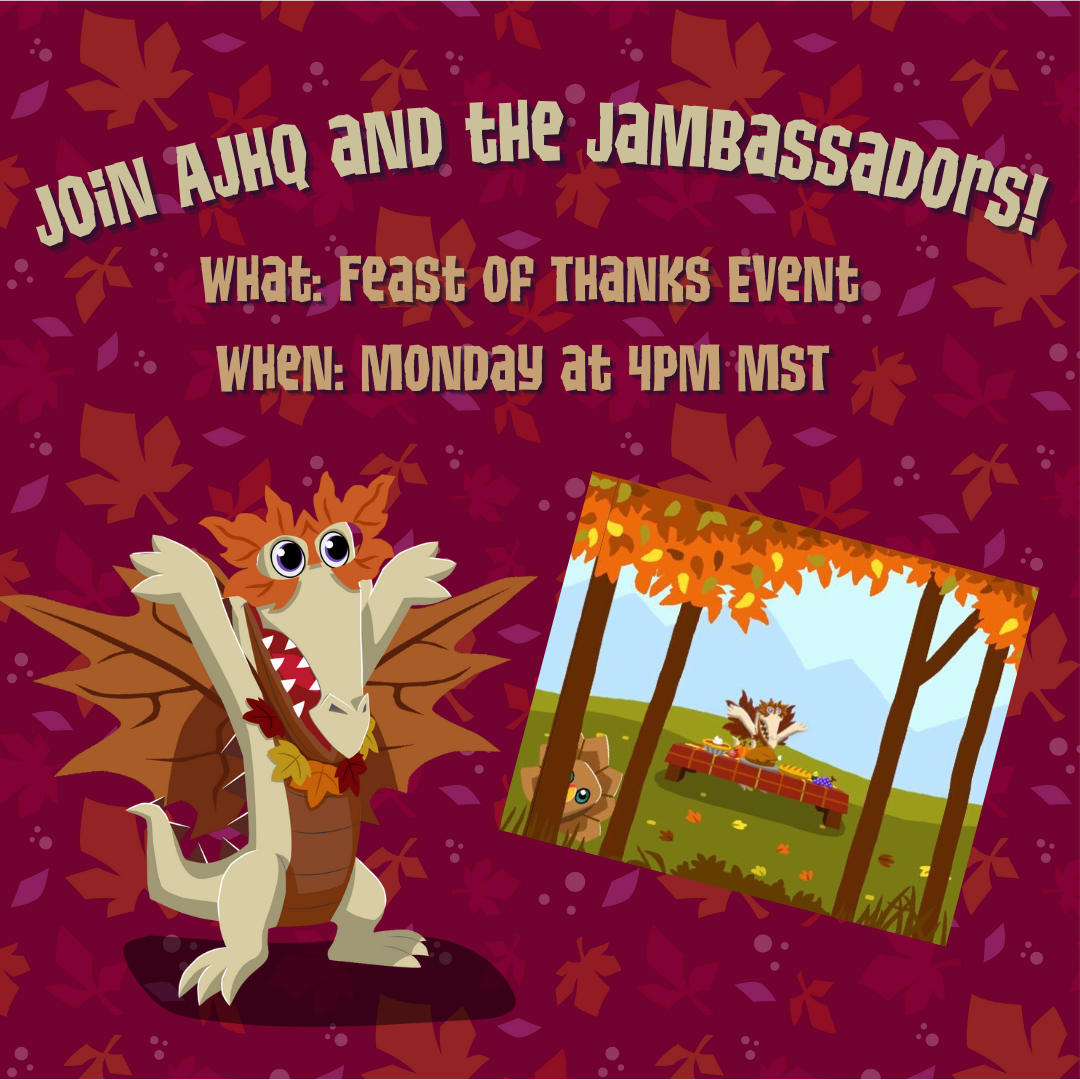 Join AJHQ and the Jambassadors today for a Feast of Thanks celebration at 4pm MST!
Participating Dens to join: AJHQ Animalloverjammer Iisah L30ra Pinkrhino24 Qw072 Snowyclaw
To allow as many players into our dens during the event, we will all lock our dens prior to, in addition to locking/unlocking during the event. Looking forward to celebrate with all that can attend!