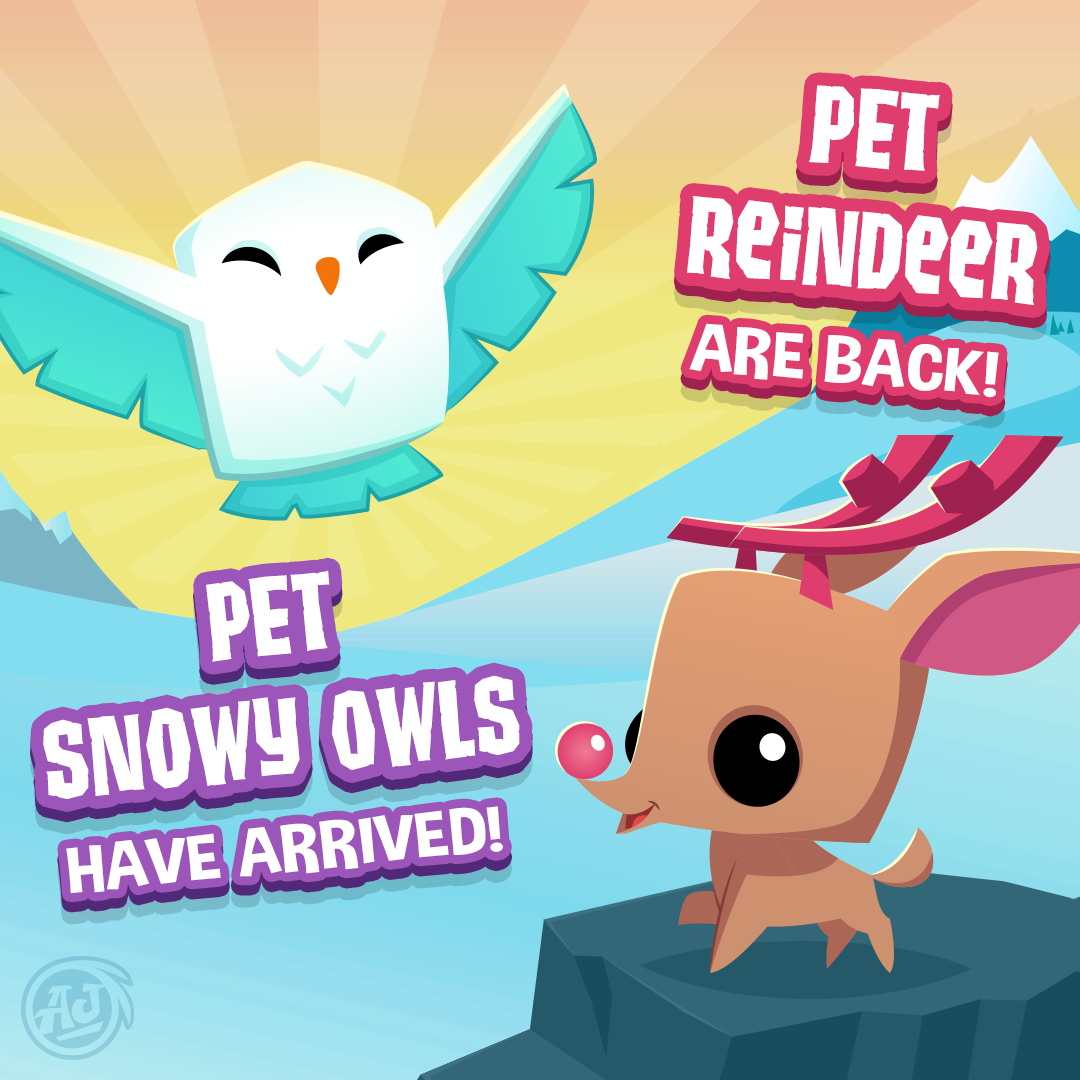 We are happy to report that the XP, Leveling and Achievement features have all been restored in Play Wild!



The dev team has been working very hard to fix some stubborn bugs the phantoms left behind. We want to say Thank You to the entire AJ and Play Wild Community for your patience and understanding. We hope you continue to have an amazing time in Play Wild and Animal Jam!
You are hands down the best Community around!




Make sure you check out the Snowy Owl pets! Snowy Owls have flown in from the Arctic Tundra to spend the Jamaalidays in Play Wild with their Reindeer buddies! Each of these adorable pets are ready to spread the Jamaalidays cheer and are available for adoption!