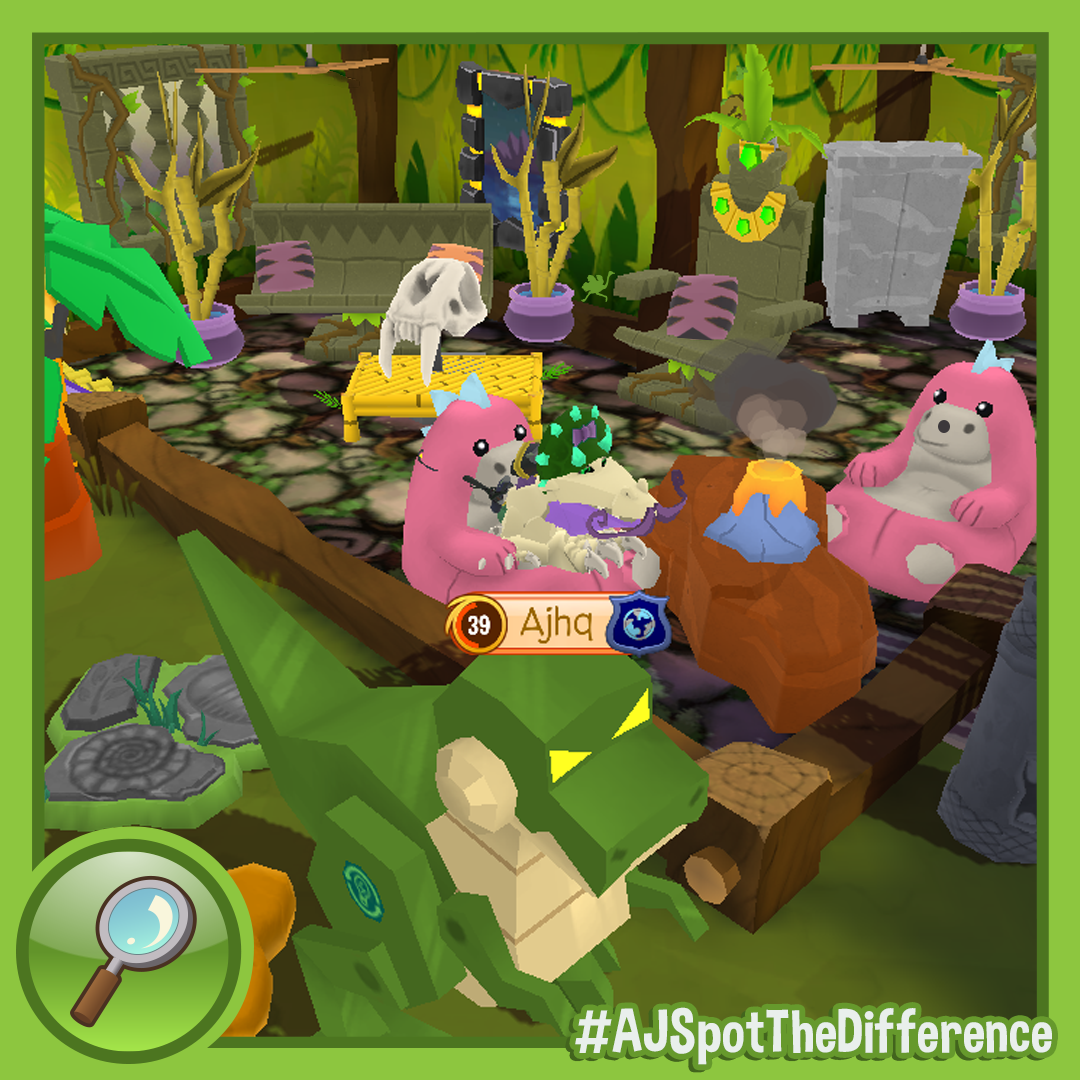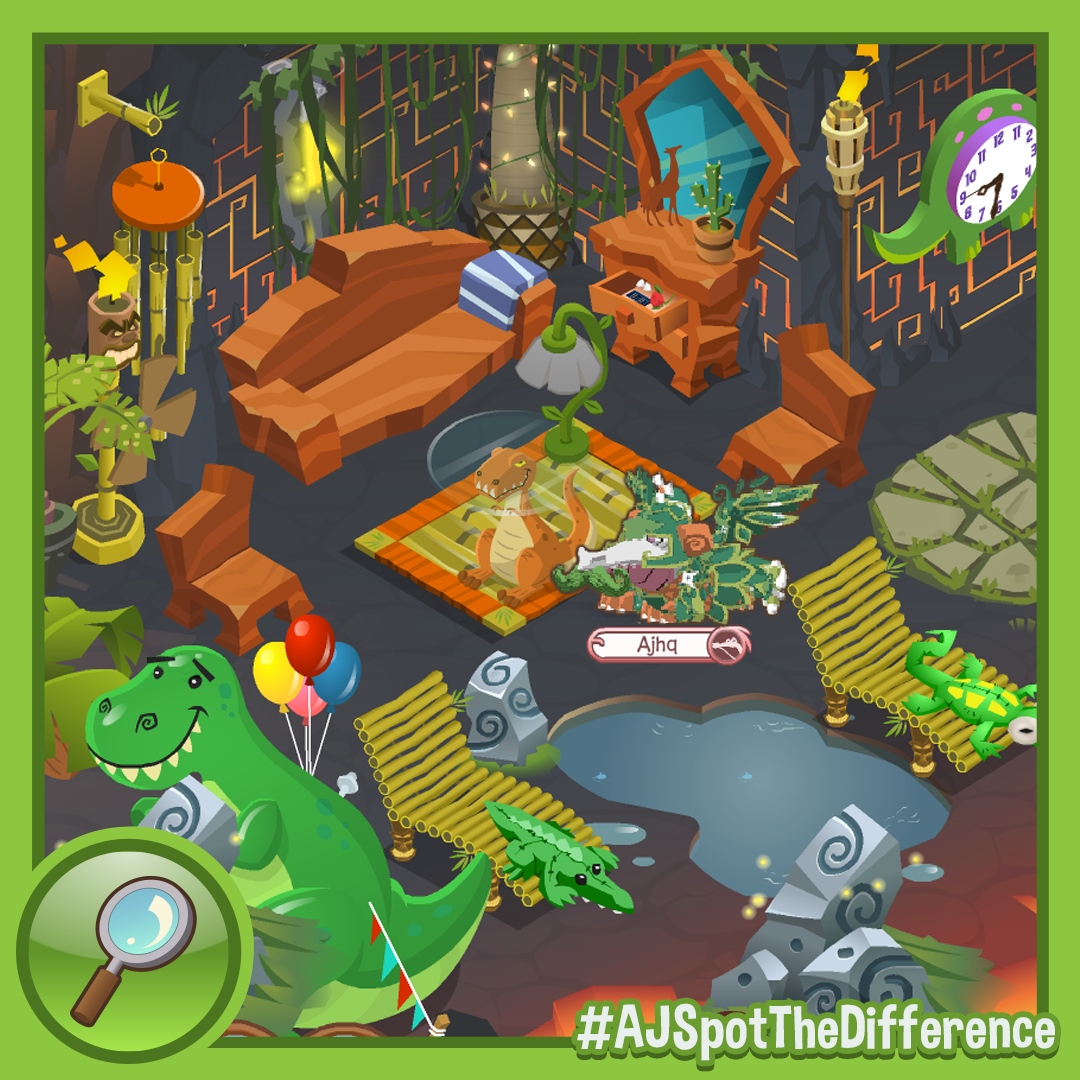 Congrats to our finders yuthmi123 and ajanae1203! Answers are below!
Are you ready for a prehistoric game of Spot the Difference? Here's how to play:
-Take a look at these screenshots of AJHQ dens in AJ Classic and Animal Jam! Then head to AJHQ to identify the changes.
Respond below with the differences (indicate for which game) AND listing what they are! The 1st correct response wins!

Answers: